Career Horoscope Today, January 20, 2023: Zodiacs who may achieve success soon
Jan 20, 2023 03:00 AM IST
Daily Horoscope Today, 20 January 2023: Get daily career astrological predictions that will help you prosper at your workplace.
Aries: Don't stress out about where you want your career to go. Although it may feel like you're not getting anywhere, you actually are. For you to achieve your goals, you must focus entirely on them and work hard at all times. Don't freak out about the pressure, because this is a moment of great achievement. Pay attention to the places where progress may be accomplished.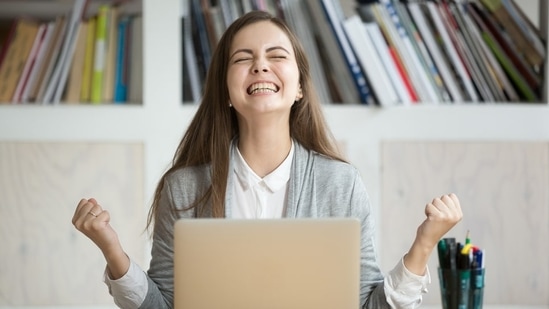 Taurus: Today is a perfect time to let your imagination run wild. Focus on the tasks that require your quick review and approval. You will be given more responsibilities than usual. The workplace will require you to perform a great deal of maintenance and problem-solving. As such, you should check that all bases have been covered and that any mistakes are being fixed.
Gemini: Learn as much as you can about emerging technologies so that you can adapt to them when they appear. Connect with folks who can see what the future holds. Do as they say. You need to be at the forefront of innovation as the rate of change in technology and ideas accelerates. Get assistance if you need it, but don't try to run away from this professional sphere.
Cancer: Adaptability is a trait that will serve you well professionally, so work on developing it. If you're having trouble adjusting to the new routine at work, it's possible that working today may be challenging for you. You should do your best to take a step back and look at the situation from a more holistic perspective, keeping in mind that there will be good times and bad.
Leo: Think strategically about the future of your professional career. Be mindful of allowing the mundane tasks of day-to-day life to draw your attention away from the bigger picture and your goals for the future. You may try to acquire some perspective on your dilemma with the assistance of others who are more experienced. Look at all dimensions and evaluate the options.
Virgo: A brilliant intellect will always lead to success. Due to your upbeat training, your thinking currently appears steady and concentrated. Possibilities for fresh starts are rising. If you start working on anything now, it will pay you in the long term. Recognition and achievement will come more easily if you take steps to reduce your stress levels.
Libra: It's the kind of day where you should sit back and see what happens. Sticking to a timetable too rigorously is unlikely to be successful. A meeting scheduled for an hour may end up going on for far longer than that. The job you set out to do today may take many more days. It will take some time for these adjustments to take effect so be patient and flexible. Your time will come soon.
Scorpio: Be open to some constructive criticism today at work. Sensitivity overkill won't improve things and will simply make you seem awful. Don't take the situation to heart; the intent is to help. Be receptive to what is being stated, even if you disagree with it. You should make the requested adjustments since doing so is in your best interest. This will make you much more experienced.
Sagittarius: Your day may not go as planned, but that is no reason to be rude to your co-workers. There's a good chance that you and your co-workers may have a disagreement over lingering issues, but you need to keep your feet firmly planted on the ground. Focus on mending your emotional wounds; doing so will prove to be of paramount importance later on and show you in good light.
Capricorn: Success will come to those who just act spontaneously. You're beginning to see a shift for the better in your current situation. People around you are beginning to view things as you do, and this is fostering a deeper level of mutual awareness in the workplace. Take advantage of this team effort to increase your efficiency at work. It will benefit all, hence make it happen.
Aquarius: Don't become too focused on one thing that you end up missing the forest for the trees. Since you've been feeling overloaded as of late, today is a good day to take it easy in your professional life. If you step away from your job for a bit and focus on something completely different, you may discover that you become more productive overall.
Pisces: In the workplace, you'll develop deeper relationships with your co-workers today. However, be sure that your relationship is based on something substantial and is adding value to each other's lives; otherwise, you risk creating a whole reality based on an illusion. Don't trust things blindly and look at things rationally. Some people may be pretending as friends while in reality they are competitors.
----------------------
Neeraj Dhankher
(Vedic Astrologer, Founder - Astro Zindagi)
Email: info@astrozindagi.in, neeraj@astrozindagi.in
Url: www.astrozindagi.in
Contact: Noida: +919910094779