Ekta Parishad to meet next week to demand National Land Reforms
Landless tribal and farmers will organise a conference on December 18 and 19 to remind the central government of its promise to implement the National Land Reforms for sustainable livelihood of more than six crore people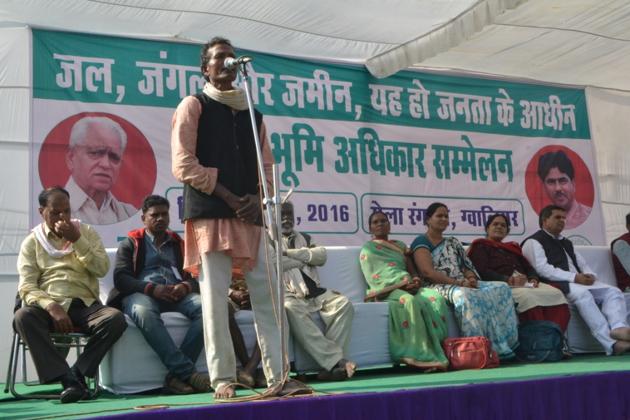 Updated on Dec 18, 2016 07:00 PM IST
Landless tribal and farmers will organise a conference on December 18 and 19 to remind the central government of its promise to implement the National Land Reforms for sustainable livelihood of more than six crore people
The UPA government in 2012 and home minister Rajnath Singh in 2015 had promised to declare the policy. The Ekta Parishad will start their protest from Gwalior, the constituency of union minister of rural development Narendra Singh Tomar.
"In 2012, landless tribal and farmers held a Jan Satyagrah from Gwalior to Delhi. But then rural development minister Jairam Ramesh promised to draft the policy and declare it. In 2015, home minister Rajnath Singh promised the same but there has been no announcement yet," said Ekta Parishad president Rann Singh Parmar.
In June, Ekta Parishad founder PV Rajagopal had met Prime Minister Narendra Modi and got assurance about implementation.
"The declaration of policy will benefit crores of landless people. Many Dalit farmers and tribals are facing trouble as their land had unjustly been encroached. The policy will also protect the land of vulnerable communities," said Aneesh Thillenkery, the convener of Ekta Parishad.
"In India, most of the people earn their livelihood from the land but their lands are not protected. We don't understand the reason they are delaying the implementation of the policy. To discuss over this issue we have invited the minister and MPs," said Aneesh.
Close Story