'Fake' cow vigilantes extort money in MP
Aug 08, 2016 12:11 PM IST
Police and some Muslim cattle traders have said that certain people posing as cow vigilantes in Madhya Pradesh are indulging in extortion, especially from the minority community, an allegation dismissed by those affiliated to Hindu outfits, who distanced themselves from those indulging in violence and extortion.
Police and some Muslim cattle traders have said that certain people posing as cow vigilantes in Madhya Pradesh are indulging in extortion, especially from the minority community, an allegation dismissed by those affiliated to Hindu outfits, who distanced themselves from those indulging in violence and extortion.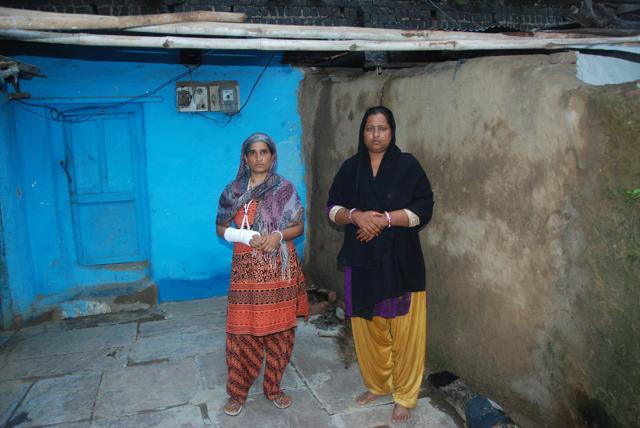 Madhya Pradesh has the highest cattle population in the country with over 1.96 crore cows, and almost every village along highways leading to neighbouring states have troops of about 25-30 youths as gau-rakshaks (cow vigilantes).
Over the years, the number of incidents in which people were attacked, thrashed or harassed by the so-called gau-rakshaks has increased, but the cases have fallen flat as the meat which was seized was found to be that of buffaloes not cows.
Many senior police officials of the state posted in districts bordering Maharashtra, Gujarat, Rajasthan, Uttar Pradesh and Chhattisgarh confirmed that many anti-socials, in the garb of cow vigilante groups, were attacking those carrying milch animals in bulk.
"All they do is wear saffron scarves and patrol in groups, searching for targets. They travel in SUVs or even motorcycles at night. Once they find a target, they beat them up badly for money," a senior police officer posted in a district bordering Maharashtra confided.
Such incidents mostly take place in districts like Alirajpur, Jhabua, Burhanpur, Khandwa, Barwani, Khargone and Satna.
"This has developed as a business in the last few years. Many of them have turned 'crorepatis'. Some lower level policemen are also involved in this activity and get a share from these gau-rakshaks," said another senior police officer, requesting anonymity.
Masood Ahmed Khan, secretary, coordination committee for Indian Muslims, MP unit, said Muslim meat traders were being harassed by the so-called gau-rakshaks.
"In most cases, veterinarians later confirmed it as buffalo. The question is who tells them it is beef and who has given them the power to investigate? This is not cow vigilantism but anti-social activity," Khan said.
"Most of the people who are stopped on highways are from Muslim community. The aim is to extort money," said a Muslim leader of Nimar, requesting anonymity. "There are some people who earn 50,000-60,000 per month just by intercepting these trucks. Most of the victims fear to speak against them and hence the issue never reaches police. Police also know what is going on, but they get their cut," he said.
When brought to their notice, police said they mostly book the vigilantes just for assault and not extortion, due to insufficient evidence.
Right-wing leaders however claimed that real 'gau-rakshaks' never indulge in anti-social activities and accused some people of maligning their name.
"We have decided to identify and keep a tab on such elements and report about them to the local police. We don't want such people to malign the name of gau rakshaks," VHP leader Rajesh Sahu said.
VHP's Prant Pracharak in Indore, Sohan Vishwakarma said, "If anyone is found engaged in anti-social activities and using the name of VHP, he is expelled and we ask the police to register cases."
"We do gau-raksha (protection of cow from slaughter) on a voluntary basis and most of us are involved in farming and other business. We never harm or trouble people unnecessary," Mahesh Dangi, former sarpanch of Tillor village, said.
On Prime Minister Narendra Modi's comments slamming cow vigilantes and terming them criminals, he said, "Our Prime Minister's statement is unacceptable. We never expect such statement from him. If you take our village, there is no one involved in Gaurakshan, who has a criminal background or are involved in any anti-social activities".
Dangi had led a group of over 100 gau-rakshaks from his village to intercept seven trucks carrying more than 200 cows recently.
Indore Pashu Palak Sangh president Radheshyam Yadav, who has been involved in cattle rearing business for decades, said he or members of his association have never faced any problem from cow-vigilantes.
"If police or any Gaurakshak inquire us, we furnish all the relevant documents to them and they allow us to transport the cattle," Yadav said.
Sources told HT that the cow vigilantes have informers, especially in areas or markets from where meat is supplied and they also keep a tab on the roads and national highways through which cattle are transported.
In an interview with HT in January this year, the founder of Gau Raksha Commando force Surendra Singh Rajpurohit, who is now in jail, admitted that they gave money to non-Hindu informers in Khandwa district for informing them about cow slaughter and supply of cow meat.
Many suspect that so called cow vigilantes may be misinformed, as they keep alleging later that police deliberately term meat as buff to maintain communal harmony in the area.
In 2015, BJP MLA Nagar Singh Chouhan helped police in Alirajpur district in nabbing three men who posed as cow vigilantes and were extorting money from tribals carrying oxen for farming.
In September 2013, riots broke out in Harda district based on allegations that some Muslims had killed a calf. Houses of over 70 Muslims were torched and their business establishments were burnt. Postmortem reports however confirmed that the calf had died after consuming polythene bags.
MAJOR INCIDENTS IN THE STATE
July 26, 2016: In Mandsaur, two Muslim women were thrashed by cow vigilantes after they stepped down at Mandsaur railway station. Vigilantes alleged they were carrying beef, but a government veterinary doctor later said it was buffalo meat.
July 26, 2016: In Ratlam, police arrested two women for carrying meat which, after analysis, was found to be buffalo meat. They were booked under MP Agricultural Cattle Preservation Act 1959.
January 13, 2016: Gau Raksha commandos beat up a Muslim couple on Kushinagar Express in Harda district on charges of carrying beef. Police later said it was buffalo meat.
August 20, 2013: Communal tension erupts in Indore's Chandan Nagar area following dumping of a cow carcass near a shrine. Over 40 people were injured in the violence.
September 19, 2013: Communal violence rocks Chhipawad-Khirkiya in Harda district following rumour that some local Muslims killed a cow and threw its body. The cow had died after eating plastic bags.
September 4, 2010: Communal tension flares up in Ratlam after people threw cowdung at a religious shrine. Curfew was imposed to diffuse the tension.
January 5, 2007: Tension flares up in Mandsaur district after 57 carcasses of cows are recovered from a forest area in the district.
January 14, 2003: Communal riots erupt in Ganj Basoda in Vidisha district after word spreads that a cow was slaughtered. Over a 100 Muslim-owned shops were torched in the riots.