Aishwarya Rai cooked lunch for Abhishek Bachchan but he isn't too pleased. See pic
May 28, 2018 04:58 PM IST
Abhishek Bachchan tasted sweet irony on Monday when Aishwarya Rai cooked him the last thing he was expecting.
If you hate greens in your lunch, especially broccoli, you have something in common with Abhishek Bachchan. The actor had to taste some sweet irony and some bitter broccoli cooked by wife and actor Aishwarya Rai Bachchan on Monday, and he was definitely not happy about that.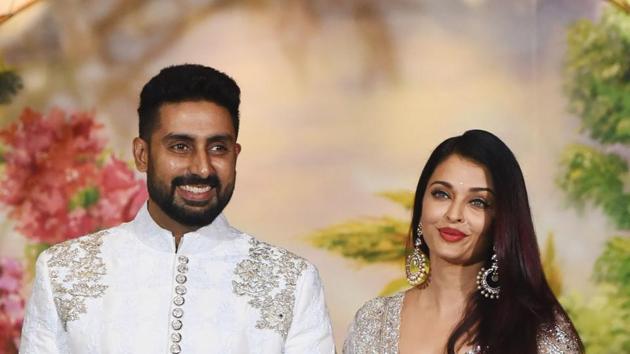 Abhishek shared a post on Twitter earlier in the day about how broccoli is a man-made food. "Why?? Why would anybody do such a thing? WHY?? I mean…. Who even likes broccoli?!?!," he wrote in a hate comment directed at the innocent vegetable. Too bad that's exactly what he was served for lunch.
A few hours later, Abhishek tweeted a picture of his lunch, a quinoa salad with broccoli and tomatoes, made by Aishwarya herself. "Talk about #MurphysLaw. Guess the Mrs. read my last post," he wrote in a tweet. 'Serves' him right for being nasty to veggies.
His fans weren't as put off by the dish as he was. "Nehi khayega to mere liye vej do (Send it to me if you don't want it)," a fan commented on the post. "Lol but lucky you that Mrs gives so much importance to your dislikes in cooking for revenge like a typical wife," wrote another.
We wonder if Abhishek fusses about food more than daughter Aaradhya.
Follow @htshowbiz for more