Arjun Rampal, wife Mehr Jesia announce separation after 20 years of marriage. Read statement here
May 28, 2018 10:36 AM IST
Actor Arjun Rampal and his wife, former supermodel Mehr Jesia, announced that they are separating after 20 years of marriage, putting sustained speculation to rest.
Arjun Rampal and his wife of 20 years, the former supermodel Mehr Jesia, on Monday announced their separation in a statement. Their primary focus will be taking care of their two daughters, they say.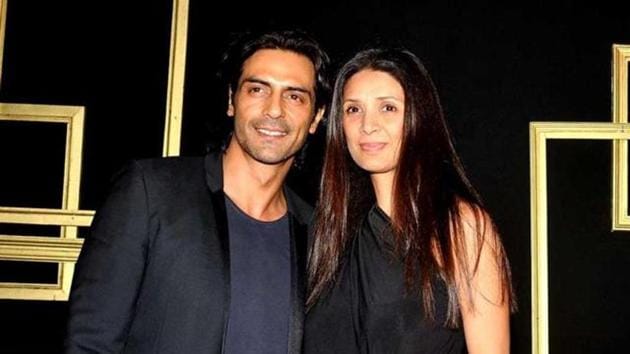 The couple said in a statement Monday that while their relationship has ended, their love for each other lives on. The announcement comes after weeks of speculation about their separation.
Read their full statement here:
"After a 20-year-long beautiful journey filled with love and beautiful memories, we would like to share, that all journeys have different paths. We feel that it is time for us to move on to different destinations henceforth.
We have always been solid when it has come to us, we will continue to be solid for each other and our loved ones, as we embark upon a new journey.
Both of us being extremely private people feel strange to be making this statement, but such are the circumstances of our lives. Where the truth can get distorted and lost.
We are a family, our love for each other is forever intact and we shall always be there for one another and most importantly, for our children Mahikaa and Myra. We would therefore appreciate our privacy through this time. Thank all for their support. Relationships can end, but love lives on.
We won't be commenting on this any further."
Arjun and Mehr married in 1998 and have two daughters, Mahikaa (16) and Myra (13). Both were among India's first wave of supermodels in the '90s. Arjun transitioned into a successful career in the film industry.
A 2017 Filmfare report claimed that the couple had been living separately for months, and had taken a six-month break to 're-evaluate' their relationship.
Follow @htshowbiz for more