Athiya Shetty: I was super competitive when I entered Bollywood, but now I have matured
Hindustan Times |
, New Delhi
Rishabh Suri
Jul 25, 2018 05:26 PM IST
Actor Athiya Shetty talks about why she has done only two films in a span of three years.
Actor Athiya Shetty made her debut with the 2015 film Hero, opposite Sooraj Pancholi, another star kid (son of actor Aditya Pancholi). However, in a span of three years since then, she has done only one other film, Mubarakan opposite Arjun Kapoor.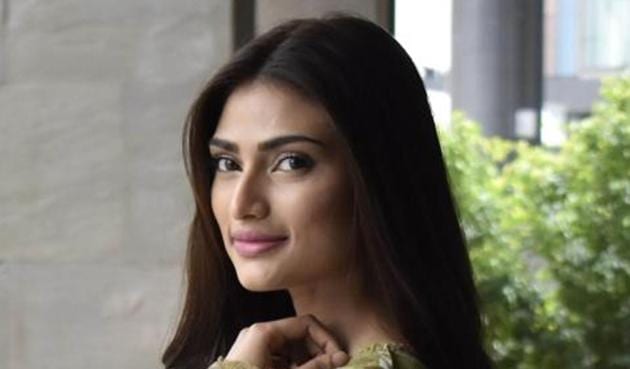 Why did she take this break, when it's critical for a newcomer to be visible everywhere? "Earlier, I used to feel you can plan your career in a certain way and 'I am going to wake up in the morning and will have an agenda;. But it's important that your career has to be organic, things unfold at the correct time. I definitely know one thing now, that as you grow older and as you learn more about yourself, you realise certain things," says Athiya.
She goes on to add, "I am the happiest on a film set, in front of the camera. But this year, I definitely want to work more, and not take this much time again."
Athiya is currently in talks for a film opposite Nawazuddin Siddiqui. She reveals that it wasn't as if there was ever a dearth of scripts. "I was getting scripts, but for me, it should come from the gut. I feel that is my superpower- my intuition. It's what I rely on. If I read something and connect with it, I say yes. But if I am left questioning it and taking long to decide, I know I am not supposed to do it."
Doesn't the fact that other female actors of her age group are churning out films at a regular pace, bother her? "I think that I was super competitive when I first came into the industry. I would see what this or that person is doing. But as I have grown and matured, I have realized that it's not important. Timing is very important, everybody has their time. It's important for you to do what you have to do. Competition doesn't bother me, I feel confident enough. It motivates me to work harder, and I know I need to work better," Athiya signs off.
Interact with the author on Twitter/ @RishabhSuri02