Delhi-based comedian Bhuvan Bam thwarts reports, says he's not part of Bigg Boss 11
Updated on Sep 28, 2017 06:36 PM IST
Contrary to reports, YouTube star, Bhuvan Bam, is not participating in the 11th season of Bigg Boss.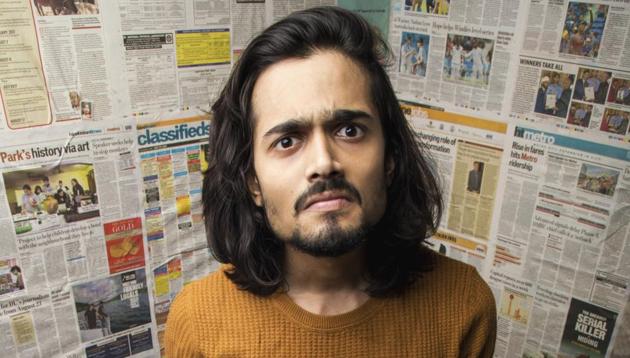 YouTube star, comedian Bhuvan Bam, is not happy. The reason? A false news published about him being a participant on popular reality TV show, Bigg Boss 11. "Meri haalat kharaab ho gayi, aur papa khush. Papa ko laga bacche ne surprise diya hai. I told him that there is no such plan...this isn't even my retirement plan. I have been flooded with messages from people who are looking forward to this. They didn't even check with me," he says. Bhuvan is not new to rumours, and has faced something similar in the past. "There was another rumour of me taking part in Splitsvilla. I had issued clarifications then also. I might do something like this again so that the correct message is sent across," he says.
The Delhi-based comedian has strong reasons to not be part of the show, one of them being made to portray a made-up image. "Money was never the bait for me. They [the makers] were pursuing us for a long time, but I never wanted to do it. I already have a channel and produce content that people want. I don't want publicity of that sort. I don't think I can be myself in front of so many cameras. Vahaan pe kuch alag hi image portray karni padhti hai, naa chahte hue bhi [Even if you don't want, you have to portray a completely different image]. I would never want to go there," he says firmly.
His manager, Rohit Raj, questions the basis of the report, as the channel never officially announced Bhuvan's name. "The names of the participants was announced officially by the makers, and Bhuvan's name was not there. So why did they use his name as bait?" questions Rohit. The report also labels him as an adult comedian, which Bhuvan says is wrong. "Technically, yeh wrong hai...kuch toh karna padhega (This is wrong and something needs to be done). I don't want to make an issue out of it, because this is something I wouldn't even care about. But this is now causing trouble for my parents also."
Bhuvan has requested the concerned people to issue a correction, "But I haven't got a concrete response from them. Mere saath jinki photo hai kya pata voh bhi naa ho [I am not even sure if the others whose photos they carried with me are there on the show]."
Follow @htshowbiz for more