I feel restless when I'm not singing; want to work 24/7: Shreya Ghoshal
Updated on Feb 04, 2017 06:37 PM IST
The only thing that has changed after marriage for Shreya Ghoshal is that she now takes vacations.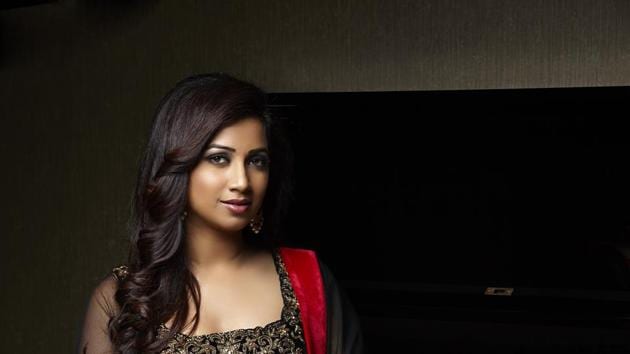 Singer Shreya Ghosha can't stay out of work for long, and the only thing that has changed after her marriage to Mumbai-based entrepreneur Shiladitya Mukhopadhyaya in 2015, is that she has started taking vacations.
" We take a week off for a vacation, and even in that I don't feel happy. I feel guilty that I am not singing, and I feel like I don't deserve the vacation," she shares.
Having sung popular hits such as Dola Re Dola (Devdas, 2002), Barso (Guru 2007), and Radha (Student Of The Year 2012) among others, the singer says , "I want to keep working 24*7. When I am not singing, I go into deep introspection mode and start asking myself, why I am not getting much songs. I get restless as an artist and if there are not many film songs for me, I start working on independent music. I feel even working 24*7 every day is less for me," says Shreya, who recently appeared in the ongoing season of MTV Unplugged.
Shreya, who started singing since she was 17 years old, adds that recording studios are a comfort zone, and still gets nervous when it comes to live shows.
" When I am singing on stage, I am alright. But just before I am about to get on the stage and start the performance, I am a nervous wreck. I still get butterflies in the stomach and I just cant stop being nervous, till I start singing. Recording studios are my comfort zone. I learn and collaborate with so many other musicians there. That's where I feel at home completely," she adds.
Personalise your news feed. Follow trending topics