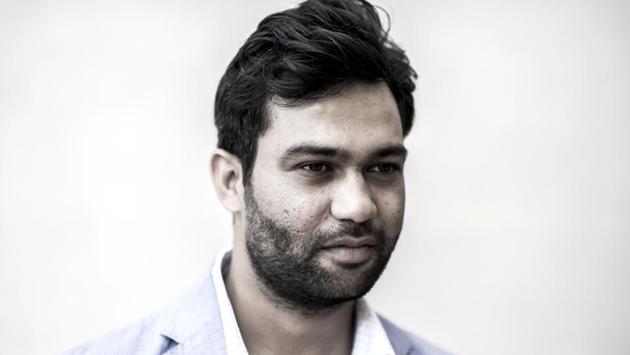 Katrina Kaif was the best fit after Priyanka Chopra left Bharat, Says Ali Abbas Zafar
Filmmaker Ali Abbas Zafar talks about welcoming actor Katrina Kaif on board Bharat, co-starring Salman Khan, after actor Priyanka Chopra chose to exit — because, as per rumours, she'd marry singer Nick Jonas later this year.
UPDATED ON JUL 30, 2018 08:47 PM IST
Actor Priyanka Chopra recently pulled out of Bharat — apparently for her rumoured wedding with singer Nick Jonas later this year — but the film team, especially director Ali Abbas Zafar, isn't losing sleep over it. That's because actor Katrina Kaif stepped into the part within a few days, and so the film can roll as planned.
"Katrina is a very big superstar and I've worked closely with her in two films. I shared the [Bharat] script with her and she liked the role," says Ali, who has directed Katrina in Mere Brother Ki Dulhan (2011) and Tiger Zinda Hai (2017). He's also relieved that Priyanka let the Bharat team know of her decision well in advance, so that shoot schedules aren't hampered — shooting has already started and Katrina's dates start from August.
+ +
"We're thankful that we had some time in hand. I think Katrina is our best choice, and I'm thankful that she could accommodate [this film] in the middle of whatever she was doing," says the director.
Was there someone who suggested Katrina's name? "The way Salman sir's and my vision is, we talk about everything," says Ali. "But he leaves the decision to me. Katrina was solely my decision, only for the reason that I've worked with her in two films, and her work was very nice."
Read | Is this Priyanka Chopra's engagement ring? Watch how she hides the massive diamond from paparazzi
Ali's tweet on Priyanka's exit from the film dropped heavy hints about her rumoured wedding to Nick. On July 26 morning, he posted: "Yes Priyanka Chopra is no more part of @Bharat_TheFilm & and the reason is very very special, she told us in the Nick of time about her decision and we are very happy for her ... Team Bharat wishes @priyankachopra loads of love & happiness for life."
However, when asked about dropping hints, Ali dodges the question with a smile. "I haven't given away anything. It's called sense of humour," he says in an amused tone. "As I said in my tweet, Priyanka had made a choice, because something very special was coming into her life. With all our heart and happiness and love, we've only wished her happiness."
+ +
Is he glad that Priyanka's exit at the right time saved him from heavy production losses? "That would've never happened, because that wasn't Priyanka's intention. It all happened the right way," he says.
Before Katrina's confirmation, there was speculation about actor Kareena Kapoor Khan being offered the script. Ali says, "When such things happen, as a filmmaker, you look for the person who's closest to the character you've written. At any given point, there are a lot of actors in contention, and you have to take a decision carefully. It's also to do with the fact that it's such a big film — it spans six decades of India's history — that everyone's name will be in contention." The filmmaker emphasises, "Bebo (Kareena) is a fabulous actor and I'd love to work with her."
Follow htshowbiz for more
Close