Meet Karanvir Sharma, the man playing Manoj, Azhar's nemesis
Apr 13, 2016 09:13 AM IST
Actor Karanvir Sharma plays an inspired character Manoj who was instrumental in the fall of Azhar.
The Emraan Hashmi-starrer Azhar, which is a fictional account of popular Indian cricketer Mohammad Azharuddin's life on the big screen, promises to reveal a lot about the match-fixing scandal that the cricketer got embroiled in. While Emraan portrays Azharuddin, actor Karanvir Sharma plays an inspired character — Manoj who is instrumental in the fall of Azhar.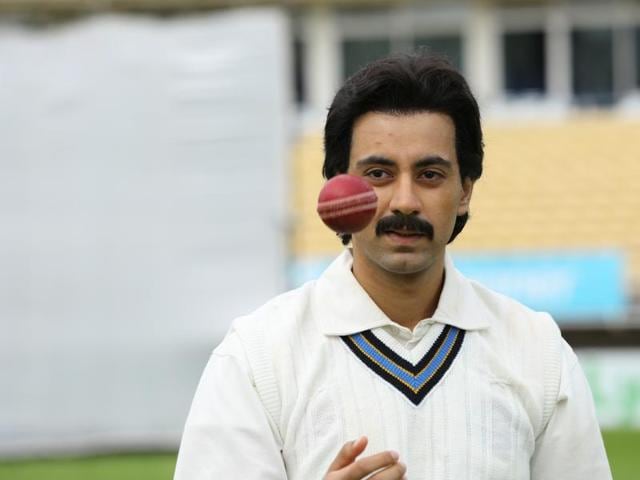 Read: Azhar will shed light on match-fixing, says Emraan Hashmi
Manoj, although a nemesis in Azhar's life, drives the plot and seems right in his own turf. He is shown as aggressive and highly competitive on the field and off it. Talking about his role, Karanvir says, "As far as character prep is concerned, it took long hours of unaltered commitment to get the bowling and batting spot on, especially the bowling which had to be tampered from unorthodox to an orthodox off-swinger. To top it, all of this had to be done in a course of 2 months, as I was the last actor to come on board. Needless to say, the voice modulation, 80s hair style, the moustache, and a lot of sun tan added to the hard work. This project seemed interesting to pick up because not a single gesture or trait is similar to my real self, and required a lot on my part to keep the character authentic."
Watch Azhar trailer: Emraan Hashmi reveals secrets of cricket scandals
Karanvir, though admits to being a fan of Azhar, says he didn't know much about the cricketer's life, until he got on board. "I was aware about certain incidents in Azhar's life as they were blown out of proportion but only at a macro level," signs off Sharma.
Read: Can Azhar be the most successful biopic in Bollywood?
Follow @htshowbiz for more