MeToo: Preity Zinta called out for 'wishing' she was harassed, blames 'insensitively edited interview'
Actor Preity Zinta has been called out on social media for shaming the victims of sexual harassment with her latest comments on the #MeToo movement. She said she 'wished' she was harassed so she could reply to a journalist's questions about the movement.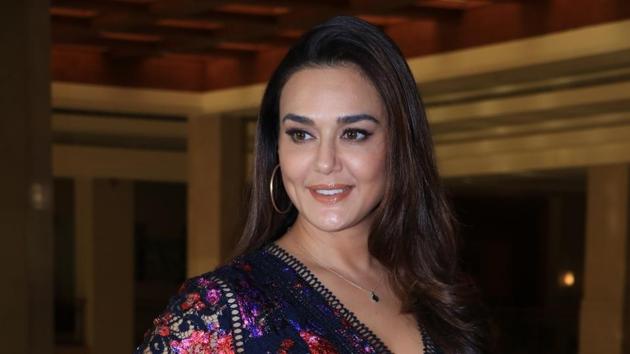 Updated on Nov 19, 2018 01:43 PM IST
Actor Preity Zinta, who has received backlash for her views on #MeToo movement, has said she is "surprised and upset" that her recent comments have been taken out of context.
In a recent interview, was asked if she had ever personally experienced any sort of harassment, to which she said, "No, I haven't, I wish I had. (laughs) At least then, I would have had an answer to tell you... No and that's what I am saying that this is very relevant question because people treat you the way you want to be treated."
Preity tweeted on Monday that she is disappointed and claimed that the interview was edited "to sound controversial for better traction." She also slammed the journalist for doing so.
"Really sad to see how the interview is edited to trivialise and be insensitive. Not everything is traction & as someone being interviewed I expected decency & maturity from a journalist @iFaridoon. I did 25 interviews that day & only yours turned out edited like this #dissappointed," Preity wrote in her tweets.
The #MeToo movement, which began in Hollywood more than a year ago and gathered steam in India after actor Tanushree Dutta accused co-star Nana Patekar of allegedly harassing her on the sets of Horn Ok Pleassss in 2008.
Since then, women from various industries, especially the media and entertainment industry have levelled allegations of sexual misconduct against Subhash Ghai, Alok Nath, Vikas Bahl, Kailash Kher, Chetan Bhagat, Sajid Khan, and Varun Grover among others even as they all have denied the charge.
Follow @htshowbiz for more
Close Story