Radhika Apte reveals her childhood fantasy: 'I used to go to bed early to dream about him kissing me'
Updated on Mar 20, 2019 04:20 PM IST
Radhika Apte says she used to imagine herself caught in the rains, wearing a sari, waiting to be kissed. Read on for more.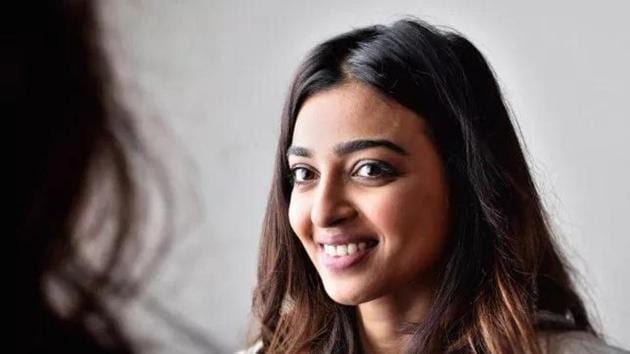 Bollywood actor Radhika Apte has revealed the childhood fantasy she used to have as an eight-year-old. Part of a campaign to encourage women to talk about their fantasies, Radhika has said in a video, "I was an eight-year-old and my house-help used to watch a lot of Zee Cinema. There used to be these heroines caught in the rain or wind, the pallu would fall off and then the hero would come and kiss her or whatever."
"There was this boy in my school I liked and I used to fantasize that I am caught in the rain, wearing a sari. My pallu would fall off and then this boy would come. Of course he never kissed me, but I used to dream and he kissed me in my dreams," she added.
Also read: Ranbir Kapoor on dad Rishi Kapoor's health: He will be back very soon
Radhika, who is married to musician Benedict Taylor and is in a long-distance relationship, has earlier explained how she manages life between Mumbai and London. "I try and visit every couple of months and he also comes so we're not away from each other for more than a month. It's exhausting and very expensive also. I remember sometimes people meet on an aircraft and they ask why are you flying economy and I'm like what the hell does that mean. Imagine making three trips in two months, and that too last-minute ones because suddenly I got a week off. It's such an expensive lifestyle – two houses in two of the most expensive cities in the world and 2-3 tickets a month to travel back and forth every month. That's why I'm not vegetating," she told a website.
On the work front, Radhika was recently seen in the popular Netflix series Sacred Games alongside Saif Ali Khan and Nawazuddin Siddiqui. She also starred in the horror series Ghoul.
Follow @htshowbiz for more