Rakul Preet Singh: Small films with new directors are reaching out to a larger audience
Actor Rakul Preet Singh talks about her transition from a Delhi girl to shifting base to Hyderabad.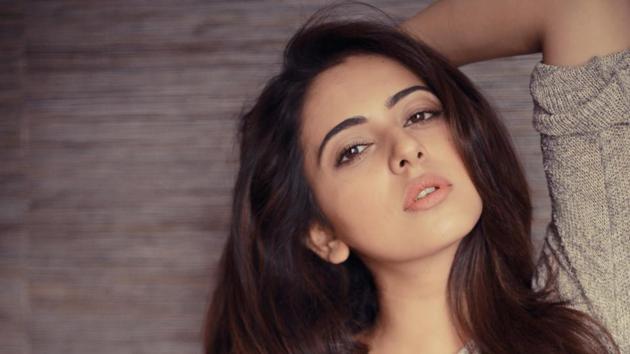 Published on Mar 09, 2018 06:48 PM IST
Actor Rakul Preet Singh was brought up in Delhi in a Punjabi family but she didn't lose much time in learning Tamil, once she started taking up films in the southern film industry. While actors mostly go for the easier option of getting their voice dubbed, Rakul took the tougher route.
"I always feel that there are good people and bad people or a good filmmaker and a bad filmmaker. I have been very lucky to work with teams in Tamil and Telugu films who encouraged me to do better," says Rakul, elaborating on her experience of going to southern film industry after her Bollywood debut, Yaariyan (2014).
"So, when I shifted to Hyderabad, I decided to learn Tamil. I believe when you are working in an industry which is your bread and butter and, also, fans are giving you so much love, couldn't I learn their language for them?" says Rakul.
Considering she was a Delhi girl and had already done a film in Bollywood, did the southern film industry receive her with any preconceived notions? "I had finished shooting for Yaariyan and two days later I went to Hyderabad to sign my Tamil films. For the filmmakers in south, I was a fresher because my Bollywood film had not released," she shares.
Rakul, who just starred in Neeraj Pandey's Aiyaary, alongside Sidharth Malhotra and Manoj Bajpayee, is of the opinion that whether it is the Hindi film industry or any other industry, a good script always gets her attention. "Things are changing now, and people are looking for good scripts. Small films with new directors are reaching out to a larger audience. As far as I am concerned, I just go with my instinct. If I really like the script and my character, I would just close my eyes and take it," she says.
Follow @htshowbiz for more
Close Story