Releasing a film more expensive than making it: Sanjay Suri
Indo Asian News Service |
Indo Asian News Service
Dec 31, 2017 05:53 PM IST
Sanjay co-owns the banner Anticlock Films with filmmaker Onir. They have produced films like My Brother Nikhil, I Am, Chauranga and Shab.
Actor-producer Sanjay Suri says though making a film has become more affordable after the emergence of digital platforms, but releasing a movie in theatres continues to be a challenge. He started his film journey as an actor in 1999 with the film Pyaar Mein Kabhi Kabhi. Since then, he has seen the struggle that indie cinema is facing.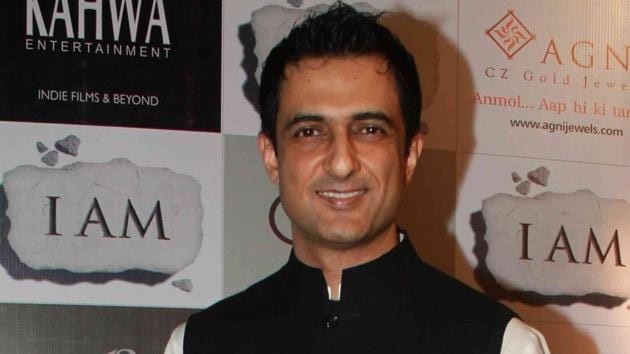 Asked if the digital platforms have helped in facilitating content-driven films to reach a wider audience, Sanjay said, "I think indie films are real stories that we are making out of passion. We do not have anything -- the luxury of the budget or the star power to pull the audience in the theatre... Nothing. All we have is a story. Yes, in the last few years, the opportunity of telling slightly out-of-the-box stories has increased. But releasing and marketing a film has become tougher than ever, and that is worrisome for filmmakers like us."
Sanjay co-owns the banner Anticlock Films with filmmaker Onir. They have produced films like My Brother Nikhil, I Am, Chauranga and Shab. Their new project is My Birthday Song, which marks the directorial debut of Samir Soni, features Sanjay and is releasing on January 19.
The release cost of indie films has become very prohibitive for filmmakers to make these movies, said Sanjay. "There is a monster called paid promotion or what you called advertorial that is ruining the room for us. Look at any mainstream media today. We do not get a place to promote our films because we do not have such huge budget. I think we should learn it from southern film industry where they have a limitation on promoting a film and its ticket price. I know it is an anti-capitalist, free market also, but today this mindset is reflecting on every publication where they are supporting some trashy films because that banner is able to pay the amount of money to the publication. They don't give space to a good film in their magazine or newspaper because we have no money to buy media. Doesn't it also reflect their editorial stand on new-age cinema?" he questioned.
Looking at the transformation of pop culture, it is interesting to observe how the people are developing an interest in watching a film in a multiplex with its comfortable environment, and so, the lines between an audience -- say for a Om Shanti Om and Heyy Babyy vis-a-vis a Bheja Fry -- are blurring.
Earlier, there was a visible distinction between the audience. Sanjay said, "Well, you have to understand that every offline space is known for certain things. There is a theatre in Kolkata called Nandan, which is known for exhibiting certain kind of films. On the other hand, a shopping mall is known for selling products. So when someone is entering that space, they may not be interested to watch a film that is showing a mirror to the society. They would rather prefer to watch a film that suits the pop-culture, and watch our film on Netflix. We cannot change that, but at the same time, film education for the audience is needed if we want our films to survive."
Whether a superstar like Aamir Khan is narrating the story of a father who struggles for preparing his daughters to become wrestlers or Akshay Kumar addresses some social issues like open defecation -- the Hindi film industry is seeing that big stars are backing thought-provoking subjects with their movies.
Asked if he looks at that change as a ray of hope for film producers like him who support meaningful cinema, Sanjay said, "If I am making a film without a big name, it is still as difficult as it used to be. We can make a film in Rs 50 lakh now, but surely cannot release it on that same amount. That scene has never changed for a producer. No."
However, Sanjay is hopeful about the booming digital space and how that space is celebrating the art of storytelling in all forms. "I think in the coming few years, many indie filmmakers will find a prominent space in digital media, and will be making more web-series and short films. It's going to be a gradual shift, but I can see it is happening."
"Exciting news! Hindustan Times is now on WhatsApp Channels
Subscribe today by clicking the link and stay updated with the latest news!"
Click here!
Get more updates from
Bollywood
,
Hollywood
,
Music
and
Web Series
along with
Latest Entertainment News
at Hindustan Times.