Rishi Kapoor attacks Anurag Kashyap again, says the director didn't know what to do with the money in Bombay Velvet
Updated on Jul 27, 2018 08:21 PM IST
It's hard to keep Rishi Kapoor away from news. In a recent interview, he heavily criticised some of the directors who have made son Ranbir Kapoor's past films.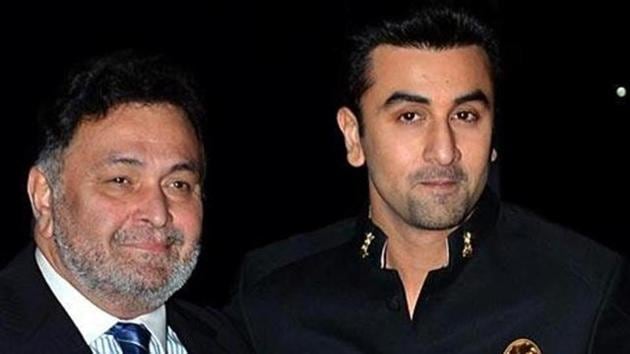 Rishi Kapoor never holds his thoughts back. Without caring about the backlash or criticism, he has once again spoken his mind. While talking about Ranbir Kapoor's career, he blasted Anurag Kashyap and Anurag Basu for making commercially unsuccessful films.
In an interview with the Huffington Post, he said, "Anurag Kashyap (Bombay Velvet). You give him so much money, he literally didn't know what to do with it. Jagga Jasoos was such a bad film, such a bad story. It was absolutely rubbish. I questioned Ranbir and he said, 'Papa, the man who gave me Barfi, how could I question his... I thought he'd be responsible enough to know to keep the story at its point'."
Talking about the hard work Ranbir has put into Sanju, Rishi said in the interview, "I've seen that boy coming to the house and not eating, then working out and putting on weight for the bulked up Sanju and then losing it all for the lanky one. And that boy has worked really hard for the film. People are not really understanding the amount of labour that is gone as an actor in the film."
He also opened up about his relationship with Ranbir. He said, "I have always maintained a very formal relationship with him. I was never the backslapping type. Because that's how my father was with me. It was out of love, affection, and respect. Ranbir didn't see a lot of me in the house while growing up because I was a very busy actor and Neetu was running the house."
Rishi explained how he takes it on Twitter. He has been abusive with people in the past. He said, "It's not that I'm not abusive. They just abuse me, give me maa-behen ki gaali and I've given that back to them and blocked them."
Rishi will soon be seen in director Anubhav Sinha's Mulk, a film based on communal prejudices. The film also features Taapsee Pannu and will hit the screens on August 3, 2018.