Sairat actor Akash Thosar: Was happy when Amitabh Bachchan tweeted about the film, would love to meet him
Published on Jul 26, 2018 05:46 PM IST
Actor Akash Thosar of Sairat and Lust Stories fame says his entire family is a fan of superstar Amitabh Bachchan, and that they call him Chumma after the famous song Jumma Chumma De De… from the film Hum (1991).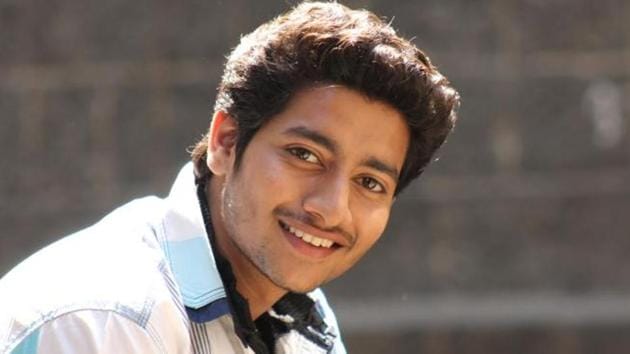 Sairat (2016) actor Akash Thosar, along with his family, is a huge fan of actor Amitabh Bachchan. Akash, who has grown up watching his films and songs, shares that not a day goes by when the legendary Bollywood actor is not discussed in his house. In fact, the actor even shares that his parents would bribe him with Amitabh Bachchan films if he finished his homework on time.
Read| Sairat actor Akash Thosar: I loved Dhadak trailer, I'm sure Janhvi and Ishaan will do well
"Main Amitabh Bachchan ka fan hoon," Akash says when he is asked about the actor he looks up to. "When he tweeted about Sairat, mujhe aur meri family ko bahut achcha laga tha. He is my father's favourite, too. My mother and brother, too, are fans of him. I remember, while growing up, every time there was a movie of him on TV, we would all sit down and watch it together," says Akash, recalling the 1991 film Hum.
"There is a song from the film, Jumma Chumma De De… I used to dance to the song and call him Chumma," he shares to one's amusement. "So, whenever my mother wanted me to study or finish my work," she would bribe me by saying, 'if you do as I say, I will let you watch Chumma's film and songs," laughs the actor, who played a college student smitten with his professor, played by Radhika Apte, in the web drama Lust Stories.
No wonder that it is Akash's dream to work with the septuagenarian, one day. "I want to meet him someday and also to work with him in a film. There will be so much to learn," he says.
"I am also a fan of (late) Sridevi…wish I could have worked with her as well. She is an inspiration to so many of us," adds Akash, who is busy with a few Marathi projects, and is also looking forward to good mainstream Hindi film offers. "I never thought I would become an actor. Now that I am one, I want my father to take a break from his work. I want to give my parents everything they deserve, and a very comfortable life," he says, signing off.
Author tweets @Shreya_MJ
Follow @htshowbiz for more
Personalise your news feed. Follow trending topics