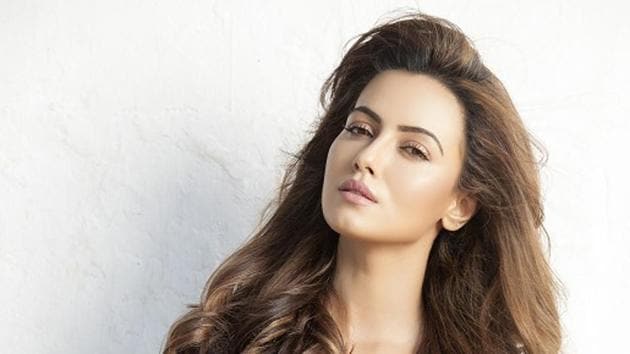 Sana Khan: Newcomers are already signed for three films, but there's no work for people who are here and available
Though actor Sana Khan believes that actors have a shelf life, she is quick to add that in trying to be in the fast forward mode, she doesn't want to make wrong choices.
Hindustan Times | By Monika Rawal Kukreja
, New Delhi
PUBLISHED ON APR 05, 2018 05:43 PM IST
After her Bigg Boss stint, actor Sana Khan came into limelight when she starred in the Salman Khan-starrer Jai Ho (2014). She followed this up with a lead role in the erotic thriller, Wajah Tum Ho in 2016. Last year, she was seen in a guest appearance in Akshay Kumar's Toilet: Ek Prem Katha. Asked why the audience doesn't get to see more of her on screen, Sana says that she [herself] is unable to figure out what's wrong..
"After a film like Wajah Tum Ho, when you don't get the kind of work that you want, you also think why. I've been getting calls, but due to last minute changes, things don't work out. So it even confuses me as an actor," says Sana, adding that it was a "tough fight to play the heroine's part because, after Jai Ho, I had merely become a character."
While most actors say that it is only talent that takes you forward in the film industry, Sana feels otherwise. "Aap mein talent hai aur yeh sab baatein sunne mein bahut achchi lagti hain (that you are talented and all, these things are only good to hear), and you've to understand that it takes a lot more than talent to make it big. Some newcomers have not even been launched yet but have already been signed for three films. And then, there is no work for people who are already here and [available]. So, either you know someone, or belong from somewhere or have a good relationship with someone in the industry — a lot of factors count. And most of the times, it's also luck."
Not being choosy, Sana insists that only when she is "100 per cent content and convinced" about a project, she'll take it up. "I agree that an actor's shelf life is so less, so they want it to move faster. But in that fast forward mode, you don't want to make wrong choices. So, I don't want to settle for anything stupid," she says.
On her criteria of signing a film, she explains, "I got some films [offers], but I turned them down because I realised they wouldn't have helped me grow. Whenever I'm offered a film, I think of a Friday and ask myself if I would go and watch that film or not. Even I feel 50% sure that I'll watch it, I accept the offer."
Sana is presently reading some scripts and meeting filmmakers but she is yet to finalise a project. "I also feel that if certain things are not working for you, it is important to look for other alternatives. People who have now become famous and say that they never had a plan B in mind, it doesn't work like that. So, I am just taking it slow and being wise," she wraps up.
Interact with Monika Rawal Kukreja at Twitter/@monikarawal

Close