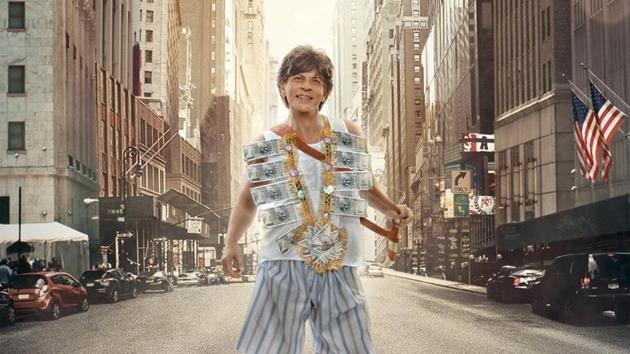 Shah Rukh Khan wanted to play Katrina's character in Zero, Anushka wanted to play Bauaa. Watch video
The Zero team including Shah Rukh Khan, Katrina Kaif, Anushka Sharma and director Aanand L Rai can be seen revealing their favourite characters light on the characters in the film. The
UPDATED ON NOV 05, 2018 05:49 PM IST
Shah Rukh Khan treated his fans on his birthday by releasing the trailer of his upcoming film Zero. The trailer became an instant hit with his fans who were amazed to see the actor essay the role of a dwarf for the first time. However, what caught the viewers by surprise was the rocket launch at the end of the trailer that left them puzzled.
Soon after the trailer release, the star cast of the film kick-started the promotions. The movie is set to hit the theatres ahead of Christmas on December 21. Actor Anushka Sharma, who plays a wheelchair-ridden girl suffering from cerebral palsy, shared a candid video, throwing light on the characters in the film. In the video, the star cast of the film along with director Aanand L Rai can be seen engrossed in a fun-filled conversation about the film. Before sharing their views, the team members can be seen taking an oath to speak nothing but the truth.
Talking about his favourite character in the film, SRK names Katrina's character Babita Kumari. He shares how he wanted to be treated like a star, with a crowd around him and dressed up in expensive clothes. Katrina on the other hand, wanted to play Afia (Anushka's character) and revealed that she even cried in front of Aanand to bag that role. Anushka however, wanted to play Bauaa for how he talks to his parents and friends.
However, the three actors were disappointed when the director revealed 'the one who flies the rocket' as his favourite character as he was the most obedient and would do as he was told. So is that character a robot or a pet dog? It seems the Zero team will keep that a secret until the release of the film.
Follow @htshowbiz for more
Close