Simran writer Apurva Asrani jumps into Manikarnika issue, seemingly takes dig at Kangana Ranaut
Simran writer Apurva Asrani has seemingly taken a veiled dig at Kangana Ranaut, who has been accused of repeatedly overshadowing directors of her films.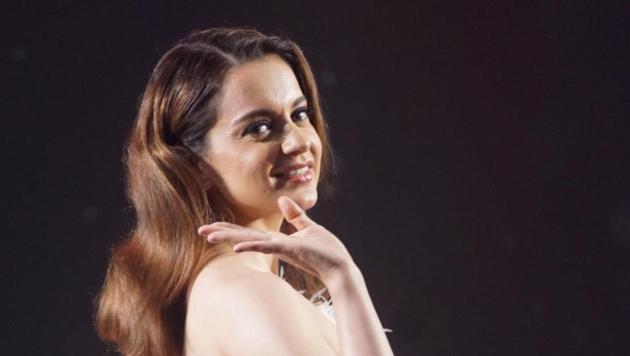 Updated on Sep 02, 2018 02:58 PM IST
Film writer-editor Apurva Asrani has, via a cryptic social media post, seemingly taken a dig at Bollywood actor Kangana Ranaut for "hijacking a film" and called it the worst form of "hara-kiri".
Asrani, who took to Twitter on Saturday, had earlier spoken about how the Queen actor took over the entire filming and the script of Simran, which released in 2017 and was written by him. Director Hansal Mehta had taken Kangana's side in that issue, even as rumours did the rounds that he had returned to India from the film's US sets after Kangana had staked her claim for the director's chair.
"A star hijacking a film and running down the hard work of crew member/s is the worst form of hara-kiri there is. When affected filmmakers cannot control this and instead put on a facade of a 'dignified silence', they allow a monstrous ego to go on a rampage and eventually kill the film," he tweeted. A user then asked: "But what is the choice?"
"Zero tolerance. From day one. If the actor refuses to abide by the contract, threaten/get legal intervention. I know many directors who have replaced tantrum throwing stars early on. And the studios have supported the courage and conviction of the maker," Asrani tweeted.
The writer then said that "if someone else is directing your film and you are unable to stop him/her, then just quit!"
"Before your self-esteem is eroded. Unless of course you are greedy for a commercial 'hit' and are prepared to sacrifice your team. I think in the current hijacked film the director has bowed out," he added.
As Manikarnika... director Krish became busy with another film, Kangana has stepped in to direct reshoots of her movie, which tells the story of Rani Laxmibai.
The film is currently in news as actor Sonu Sood has walked out of it owing to his professional commitment towards Simmba. However, Kangana hit back at him, claiming he left the movie as he "refused to work under a woman director". On his part, Sonu has denied this.
Follow @htshowbiz for more
Close Story