Twitter schools Kareena Kapoor on feminism with memes after her 'I am not a feminist' comment
May 24, 2018 06:25 PM IST
Twitter is not pleased by Kareena Kapoor's ignorant comment on believing in equality but refraining from calling herself a feminist.
Kareena Kapoor Khan really dug herself into a deep hole with her recent comment about feminism. Like so many people before her, she too decided to not look up the definition of feminism before making a controversial statement- that while she believes in equality between men and women, she is not a feminist.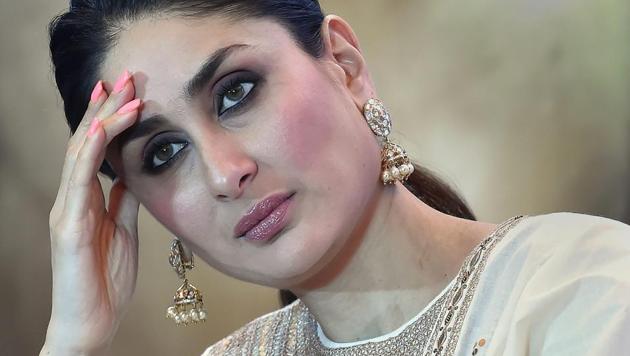 As expected, her comments have not pleased people on Twitter who are now schooling her in Feminism 101. "Being a feminist is all about equality. Being a feminist means you recognise both male and female rights are equal including LGTB. I am extremely confused by this statement made by Kareena Kapoor," wrote Twitter user @RupinderKW. "It's 2018 and we have a Kareena Kapoor say, 'I believe in equality of genders, but I am not a feminist'. How long before women in positions of influence educate themselves? Is that really too much to ask!," wrote @veryshrued.
Apart from those disappointed by her statements, there were also a few who took the opportunity to crack jokes at Kareena's expense. "Maybe in one of her next interviews Kareena Kapoor will say, 'I believe I practice acting as a profession, but I won't say I'm an actor'," wrote Twitter user @anushcant. This prototype tweet then soon became a meme. Here are a few samples:
Others used their full tweet character count to explain to Kareena the simple meaning of feminism. It's demanding equality for all people, irrespective of their gender. Just what Kareena said she believes in, suffixed by the exact opposite.
Kareena was talking at a promotional event for her upcoming film, Veere Di Wedding, when she made the statement. When asked what her idea of feminism was, the 37-year-old actor said she considers herself a human being first.
"I believe in equality. I am not a feminist, I am a woman. And above all I am a human being. I am as proud as I am as Saif Ali Khan's wife than as a Kareena Kapoor," she told reporters.Which promoted responses like these on Twitter...
And finally, this:
Of course, Kareena is not the only female actor in the country (or outside it) to make such a statement.Madhuri Dixit, Parineeti Chopra, Katrina Kaif have all said similar things and so have Meryl Streep, Katy Perry, Lady Gaga, Madonna and more.
Follow @htshowbiz for more