Vivek Oberoi on his career after feud with Salman: It was like getting a fatwa
Bollywood actor Vivek Oberoi says that there was a patch when work offers nearly dried up, following his unpleasant experience with Salman Khan over Aishwarya Rai (Bachchan).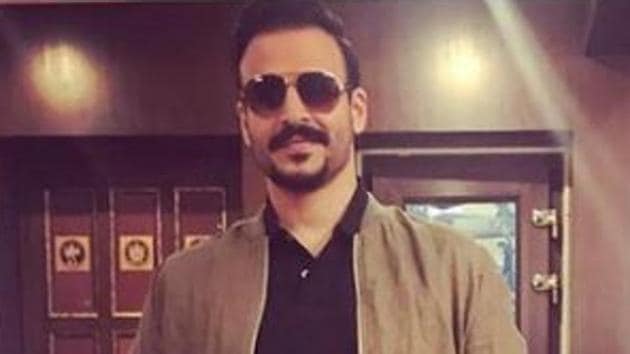 Updated on Sep 18, 2017 07:33 PM IST
His feud with fellow Bollywood actor Salman Khan had come with a huge professional price, according to actor Vivek Oberoi's recent revelations. "It was like a fatwa was issued against me from the powers that be," he told a tabloid.
Vivek was quoted as saying this in Mumbai Mirror, talking about his 2003 feud with Salman — they clashed over actor Aishwarya Rai (now married to Abhishek Bachchan), who was then reportedly dating Vivek and had broken up with Salman before that. Following a press conference, in which Vivek spoke of how Salman had threatened him, he became "the guy nobody was supposed to work with".
He said, "When my personal life got messed up, I couldn't keep my eye on the ball. Even if I gave a hit, work wouldn't follow. Shootout at Lokhandwala became a huge hit, but I sat at home for a year after that."
Vivek had made his presence felt with the portrayal of Chandu in Ram Gopal Verma's Company (2002). He went on to impress the audiences still more in films such as Road and Saathiya, which also released in 2002. Along with his professional life, his personal life at that time was going great guns — Vivek was in a steady relationship with Aishwarya, his co-star in Kyun! Ho Gaya Na (2004).
But then, controversy followed. At a 2003 media conference, Vivek claimed that Salman reportedly dialled his number 41 times and threatened to end his life. Many feel that this statement went against him.
Though Vivek continued to do films, he never reached the level everyone had expected him to reach. Also, there were times when he had little work. There were reports that Salman made sure that the plum projects wouldn't go to Vivek.
In the recent report, the tabloid quoted an acquaintance of Vivek as saying, "To what extent Salman blacklisted him [in] the industry is a matter of conjecture. It's easy to assume that he used his clout to ask people to exclude Vivek from projects. But then, Salman didn't get along with Ranbir Kapoor and John Abraham either, and they've both got work through the years."
Vivek, however, reconciled his differences with Salman later. He even praised the latter's Eid 2017 release Tubelight. "I want Tubelight to break [the] records of Baahubali and become a superhit film. I feel Tubelight has all the capacity to make Hindi cinema proud all around the world and I would like to wish all the luck for the entire team of Tubelight," he told an agency.
Meanwhile, on the professional front, Vivek was last seen in the Tamil film Vivegam, starring Ajith. He was also a part of the web series, Inside Edge.
Close Story
Personalise your news feed. Follow trending topics