Election day: Will these inky index fingers point us to a safer, happier, kinder direction?
After all the agonising and venting, all roads in a democracy lead to the polling booth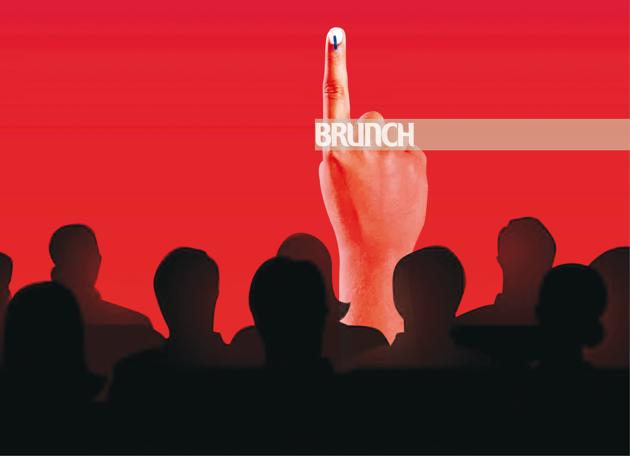 Updated on May 11, 2019 07:59 PM IST
Hindustan Times |
Rehana Munir
India loves celebrations. Every other week yields a new, often paper-thin reason for feast and frolic. And from religious observances to patriotic holidays, everything sounds like Bollywood and tastes deep-fried. But there's one particular red-letter day that stands apart from our ritual revelries. Not quite a holiday, election day isn't like any another day either. I've been privileged to have had my finger inked at four or five general elections so far. High on the latest instalment, I feel a sense of belonging – something so many of my generation and proclivities lack. Today I'm a member of a community – as big as the nation and as small as my neighbourhood.
Past life regression
The day, of course, had to have its dose of drama. As my sisters and I headed to the municipal school, heads held high and hearts filled with a hope against hope, we encountered a typically Indian obstacle: the polling room we were assigned had an unusually long line snaking out of it. Before we could attribute this occurrence to a sudden surge in democratic sentiment, we noticed that the other rooms were queue-free. A resourceful fellow before us in the line explained: "The EVM has stopped working. They are going to replace it. It will take 10 minutes." Now every Indian knows what 10 minutes can mean when it comes to tech breakdowns. As a result, the background music in my head changed from light instrumental to heavy metal in an instant.
But there were pleasures to be had as the minutes sweated away. Polling day is when you encounter your past lives coming at you from one badly ventilated room after another. It's been long since my sisters and I left my mother's current neighbourhood, but it's where we now have the deepest roots in our city. "Oh, how old you've grown!" "Ah, you've moved?!" "Wow. You still look the same." Of such exchanges is a delay at the polling booth constructed.
Humans of democracy
The first half hour went off peaceably; but the sweltering heat and famous Mumbai impatience took over in the second half. An impressive fan made its appearance, and much effort was made to enable the swing function. An hour later, when the EVM was finally replaced and booted, the Sikh gentleman ahead of us signalled victory. Meanwhile, we had struck up our five-yearly chat with the ex next-door neighbours, and their children who I had last seen chucking stones at one another in the building compound.
All around us, democracy gave us a glimpse of itself. An ailing middle-aged lady, propped up on a chair, and carried to her polling room by four men. A visually impaired man in his 90s, similarly transported to an EVM (my queue broke out into applause as he exited.)
I even spotted my favourite Irani café's owner, carrying his little daughter up on his shoulders as she waved excitedly to everyone. Men in pathanis and beards. Women in traditional saris. Tattoos and talcum. The unkempt and the dapper. All standing in one queue, fighting the same heat, smiling the same smile.
Vote > NOTA
It hasn't been easy to cast my vote for some time now. Ideological issues with parties. Ethical issues with candidates. The temptation to go NOTA. This time around, I spent a sleepless night over it. But after all the soul-searching and social media venting, all roads in a democracy lead to the polling booth. The lucky few get to vote for an inspiring candidate.The not-too-badly-off vote for a particular party and its ideology. The rest of us are reduced to voting against the politics of a particular party. As I pressed the button, the background music in my head switched off completely. If democracy is about healthy choices, we have a long way to go.
After all said and done, I walked out of the booth with a familiar five-yearly sense of contentment. It's naïve to think of one's democratic duties beginning and ending at the polling booth. And of believing the world will change because you cast a vote. But it's severely damaging to undermine what this simple yet sacred act means. I wish for a world where the little girl on her father's shoulders votes for, and not against, candidates. Perhaps my inky index finger today points her in a safer, happier, kinder direction.
From HT Brunch, May 12, 2019
Follow us on twitter.com/HTBrunch
Connect with us on facebook.com/hindustantimesbrunch
Close Story