A closer look at what Freedom 251 smartphone promises to deliver
Feb 28, 2016 05:55 PM IST
Take a closer look at what the Rs 251 smartphone, Freedom 251, promises to deliver
There are two kinds of people in this world. Those who have a smartphone (or two or three) and those who don't. This 'have' and 'have-not' gap is infamously referred to as the digital divide. A huge gap where those that have mobile technology have access to knowledge and information, and those that don't are left far behind.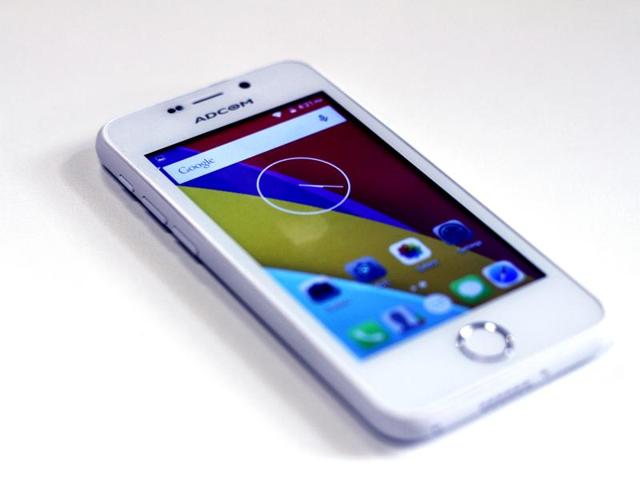 For years, the digital dream has been to get to a point where the price of a smartphone drops below the Rs 500 mark — that is when every person on this planet will have one. The prediction was that it would happen in about three years from now. One company blew that prediction to bits by not only announcing a smartphone for below Rs 500, but smashing even that in half. Presenting Freedom 251, a smartphone for Rs 251!
With the announcement came the predictable controversies, questions and some really high-quality conspiracy theories. This is my attempt to clear the air.
An actual smartphone for Rs 251?
Well, obviously not. The cost of the phone announced would be about Rs 2,200 including import duties, licensing and cost of materials. The founders of the company behind the phone claim they can bring the cost of manufacturing the smartphone down to Rs 600 with economies of scale and various subsidies such as no-import duty, Make in India, Skill India and others. The rest of the gap would be covered by advertising and content companies who would partner with them as they would have crores of users.
My Take: I would file this under the 'Super Bull S***' category as irrespective of what you do, you currently cannot sell a phone for Rs 251 without taking a huge loss. And when I say huge, I mean absolutely humongous, over-the-top, never-seen-before haemorrhaging loss!
So, will someone be subsidising it?
Despite the launch event (which also set a record as the first shaadi-type launch event for a phone with stalls set up for aloo tikki and kesar pista milk and singing and fireworks), having a pretty good smattering of politicians, there is a categorical denial that the government will offer any subsidy here. If the company does it on their own, they are looking at a subsidy of about Rs 1,500 per phone.
My Take: 50 lakh phones with each losing Rs 1,500, you do the math!
Where are these 50 lakh phones?
In a candid one-on-one chat with the founders, I was told that they would (by June 2016) deliver 25 lakh phones booked online and also have another 25 lakh phones available to buy in shops. That's 50 lakh phones priced at Rs 251 out in the market in another four months!
My Take: This is where the story moves into the realm of impossibility. To actually assemble 50 lakh phones in a few days would bring even the most state-of-the-art manufacturing facility in the world to its knees. Especially since this company doesn't even have the first sample of the phone it wants to sell.
What?
Yes! The sample phone sent to me was a nicelooking phone that worked well. Except it had the brand name 'Adcom' which was camouflaged with some white paint. The founders then claimed that this wasn't the actual phone that would be sold!
My Take: This is good and bad. Good because the sample looked like a copy of an Apple iPhone, bad because that means they don't even have a first sample till now.
So what's really going on? That's where the conspiracy theories kick in
Conspiracy Theory 1: You spend a few crores, take out front-page ads in all newspapers, announce a smartphone for Rs 251, get 1 crore orders, pocket 251 crores and disappear!
My Take: It's the ultimate Ponzi scheme but a little farfetched.
Conspiracy Theory 2: You announce a smartphone for Rs 251, get four crore orders, use those 1,000 crore to set up state-of-the-art factories all over the country and actually bring the cost down to Rs 251.
My Take: Very plausible and will happen just as soon as pigs fly!
Conspiracy Theory 3: You announce a smartphone for Rs 251, get media headlines worth hundreds of crores, make your brand famous, take a few lakh phone orders, fulfill those orders and make up for your losses by getting retailers, stockists and distributors all over the country to pay you huge sums of money to become one.
My Take: Out of all of them, this may make the most sense.
There is nothing more I can wish for, than for this company or any other company to take out a legitimate smartphone that costs Rs 251. It will change our country and the world and empower everyone to own a tool to change their lives. Unfortunately, this may not be that wish coming true. Right now, I would urge you not to book one. Let's wait for it to become real. You can buy 10 more at that time.
Rajiv Makhni is managing editor, Technology, NDTV, and the anchor of Gadget Guru, Cell Guru and Newsnet 3
From HT Brunch, February 28, 2016
Follow us on twitter.com/HTBrunch
Connect with us on facebook.com/hindustantimesbrunch