Buying pre-owned supercars now just a click away!
Big Boy Toyz sells super cars such as Rolls Royce, Bentley and Ferrari, at its showroom each in Delhi and Gurgaon.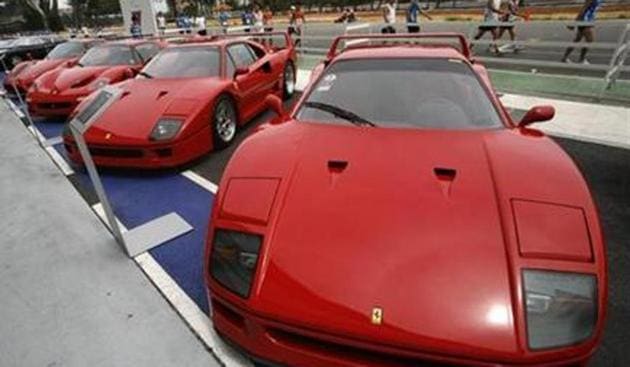 Updated on Apr 04, 2017 02:23 PM IST
New Delhi | By Press Trust of India
Luxury car aficionados in the country have a reason to cheer as a pre-owned super car selling firm has introduced an online facility to buy such vehicles.
The firm sells such cars, including of brands like Rolls Royce, Bentley and Ferrari, at its showroom each in Delhi and Gurgaon.
Online users can browse through a range of exotic cars on the company's website and can even reserve a model for a day by making some advanced payment.
"It's a newfangled concept in the automotive arena and lends the company an undisputed supremacy in the dynamic and ever changing industry," Big Boy Toyz said in a statement.
The company had in 2016 targeted a turnover of Rs 1,000 crore over the next three years tapping the increasing demand for such vehicles.
"A person gets two options, one is to pay Rs 2 lakh and reserve a car for 24 hours or transfer 10% of the price of the vehicle and get a confirmed booking for a week," it said.
The firm said this online facility means 40% of our potential customers do not even need to visit a showroom to check out a car.
Jatin Ahuja, Founder and Managing Director of Big Boy Toyz claimed, "It is the first ever super luxury car showroom to introduce such a booking mechanism for its ever discerning customers."
Catering to a niche audience, while serving them in the most unique and distinct way was always the target and now with this exclusive facility on our website the dream ride of our customers is just a click away, he said.
"The cars in the company are not older than two-three years, have not run more than 25,000 kms and are strictly non-accidental and non-odometer ones," the firm said.
Close Story