India-­US duties bargain may make Harley­-Davidson bikes cheaper
In February, India had reduced customs duty on completely built units of motorcycles of all engine capacities to 50%.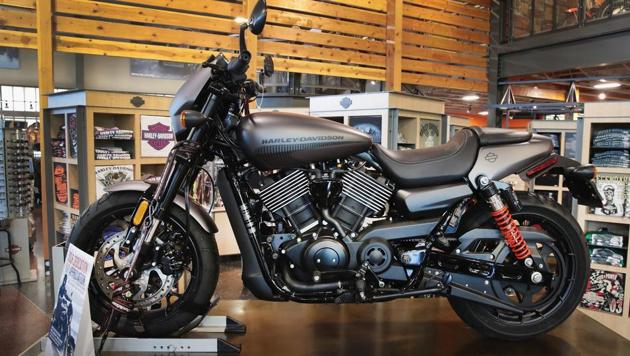 Updated on Jun 11, 2018 08:44 AM IST
Livemint, New Delhi |
Asit Ranjan Mishra
India may cut import duties on Harley-Davidson motorcycles if the US agrees to renew the country's eligibility for the generalized system of preferences (GSP) that allows market access to about 3,500 products from India at nil or low duties, according to a government official.
The matter is likely to come up during trade minister Suresh Prabhu's two-day visit to the US, starting Monday.
"We are open to further import duty cut on high-end bikes like Harley-Davidson. But we need assurance that India's market access to the US under GSP will not be curtailed," the government official cited earlier said, requesting anonymity.
Read: Donald Trump again accuses India of charging 100% tariff on imports
In April, the Trump administration said that it was reviewing the GSP eligibility of India, along with Indonesia and Kazakhstan.
India has been the largest beneficiary of the GSP programme, exporting goods worth $5.6 billion every year. The government is keeping a close watch on how the US addresses India's GSP concerns, given that textiles, engineering, gems and jewellery and chemical industries benefit from the scheme.
Responding to reporters' queries on the US demand for eliminating import duties on Harley Davidson bikes, Prabhu said: "The US is a very important partner for India. Every country has a right to ask for the best deal for itself. If formally asked by the US, we will respond to it as appropriately as possible."
In February, India had reduced customs duty on completely built units of motorcycles of all engine capacities to 50%. Earlier, imports of bikes with engine capacity of 800cc or lower used to attract 60% duty, while those with capacities of 800cc, or more, attracted 75% duty.
However, the finance ministry had raised the customs duty on import of motorcycle components, such as engine and gear box, in the completely knocked down form for local assembling to 15% from the earlier 10%.
The move resulted in a cost escalation for assembled bikes, affecting some companies, including Harley Davidson.
US President Donald Trump has often raised the issue of higher tariffs on Harley-Davidson motorcycles by India and has threatened to put reciprocal tax on Indian bikes, which he has wrongly claimed to be selling "in thousands" in the US.
During a recent discussion with members of the US Congress, Trump had said that the decision of the Indian government to reduce the tariff on Harley-Davidson motorcycles from 75% to 50% was not enough, and had asked that it should be reciprocal, as the US imposes "zero tax" on the import of Indian motorcycles.
Close Story
Personalise your news feed. Follow trending topics