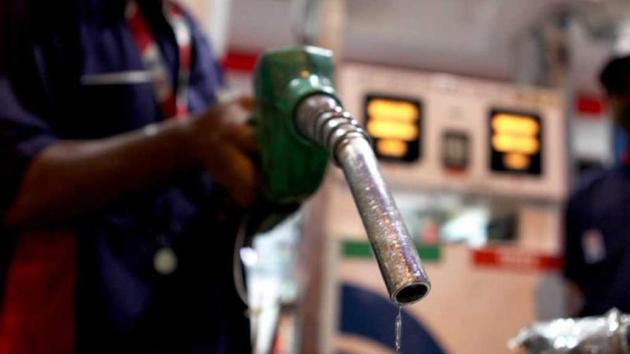 Petrol price hits 4-year high at Rs 73.73 a litre, diesel at highest level
Petrol in the national capital now costs Rs 73.73 a litre, the highest since September 14, 2014 when rates had hit Rs 76.06. Diesel price at Rs 64.58 is the highest ever, with previous high of Rs 64.22 being on February 7, 2018.
New Delhi | By Agencies
UPDATED ON APR 02, 2018 07:08 PM IST
The price of petrol in Delhi hit a four-year high of Rs 73.73 on Sunday, while diesel rates touched an all-time high of Rs 64.58 amid a surge in crude oil prices following production curbs by the Organization of the Petroleum Exporting Countries and high demand.
The price of petrol in the national capital was the highest since September 14, 2014, when the rate had hit Rs 76.06. The previous high for diesel was Rs 64.22 on February 7, 2018.
State-owned oil firms have been revising fuel prices daily since 2017. The oil ministry had sought a reduction in excise duty on petrol and diesel to cushion the impact of rising international oil rates but the government did not move on it. After a Rs 2/litre reduction in excise duty last year, the Centre had asked states to lower VAT but only Maharashtra, Gujarat, Madhya Pradesh and Himachal Pradesh cut rates.
Read: Petrol price hits high at Rs 81.54 a litre, diesel rate highest ever in Pune
Others ignored the call.
The government had between November 2014 and January 2016 raised excise duty on petrol and diesel on nine occasions to take away gains arising from plummeting global oil prices. In all, duty on petrol rate was hiked by Rs 11.77 per litre and that on diesel by Rs 13.47 a litre in those 15 months.
India has the highest retail prices of petrol and diesel among South Asian nations as taxes account for half of the pump rates.
Read: Renault slashes Duster prices by over Rs 1 lakh; petrol variant starts at Rs 7.95 lakh
Indian Oil Corp director (refineries) BV Rama Gopal said the roll-out of Euro-VI grade petrol and diesel did not impact the oil prices. Though massive investments had been made to supply the improved fuel, Gopal said, Delhi consumers were not being passed on any of the additional cost of production for now.
Close