Railways set to give nod to make aluminium coaches to increase train speed
Hindustan Times, New Delhi |
Faizan Haider
Aug 27, 2018 10:27 AM IST
The Delhi Metro has used aluminium coaches and Indian Railways is keen on acquiring them as part of its modernisation drive.
Raebareli's Modern Coach Factory (MCF) could start making lighter weight and more durable aluminium coaches, for the first time in India, with better corrosion resistance as early as next fiscal year, officials aware of the development said.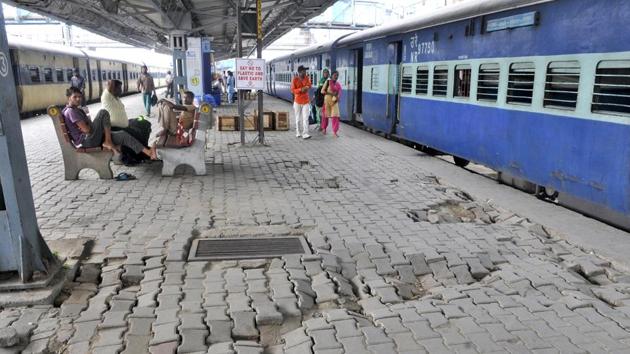 The lighter weight carriages consume lesser energy compared to steel coaches and help increase train speeds. The Delhi Metro has used aluminium coaches and Indian Railways is keen on acquiring them as part of its modernisation drive.
Officials said the Railway Board is set to approve MCF's project report for manufacturing the aluminium carriages.
They added that the MCF will have to bring the technology either from Europe or Japan. A global tender for it will be floated once MCF gets the go-ahead.
A railway delegation had recommended adoption of the technology to manufacture aluminium coaches in India after visiting coach factories in Europe earlier this year. Countries in Europe and Japan have been using aluminium coaches for at least 15 years.
"Aluminium coaches have the advantage of lesser weight and better corrosion resistance. Lesser weight results in savings in haulage costs and better acceleration/deceleration.
"Better corrosion resistance would result in lesser maintenance requirements in the workshops. They will also last longer than the traditional LHB (Linke Hofmann Busch) coaches," said MCF general manager Rajesh Aggarwal.
The Railway Board had asked for a project report for manufacturing 500 aluminium coaches per annum. In its report, the MCF has proposed to build 250 coaches annually in the first phase.
"Since Indian Railway does not have the technology to manufacture these coaches, we will first have to bring it in. It will cost around ₹150 crore. In the second phase, when the proposal is to manufacture 500 coaches per annum, additional ~62 crore will be required," said a railway ministry official.
The official said the rate of return for this project is 25-30%. He added any railway project is considered commercially viable if the rate in above 15%. When the maintenance and manufacturing costs are lesser, the rate of return is higher.
"Many countries have adopted aluminium coaches as they are rusting free, can last longer; their cost of maintenance is also less. This is the right time to go for aluminium coaches," said former Railway Board chairman R K Singh.
MCF has increased production exponentially to 368 coaches in the four months of 2018-19. This is almost equal to the coaches manufactured in first four months of last four years and almost double the number of carriages built in the same period last year.
MCF's capacity of 1,000 coaches per annum is being increased to 2,000 with an investment of ~480 crore.