Elon Musk auctions Twitter HQ items, bird statue sells for $100,000
Bloomberg | | Posted by Ritu Maria Johny
Jan 19, 2023 11:13 AM IST
The 27-hour online auction is the latest sign of upheaval at the company, which Elon Musk acquired for $44 billion last year.
Fancy an espresso machine once used by Twitter Inc. employees? Or a neon display of its logo? Fans of the social media company have a chance to get their hands on them in a fire sale of items from its San Francisco headquarters starting Tuesday.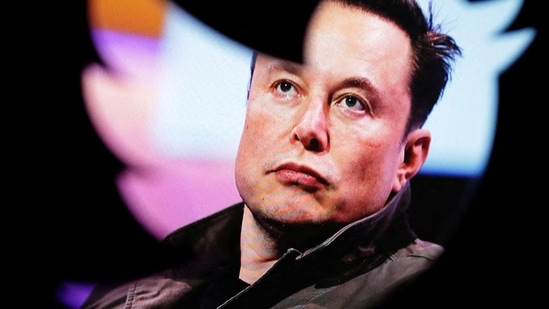 The 27-hour online auction, organized by Heritage Global Partners Inc., is the latest sign of upheaval at the company, which billionaire Elon Musk acquired for $44 billion last year.
The 631 lots of "surplus corporate office assets" range from the mundane — industrial-scale kitchenware and typical office furniture like whiteboards and desks — to less typical fare for office auctions, such as quirky signage and more than 100 boxes of KN95 masks. Also in the mix are a range of designer chairs, coffee machines, iMacs and stationary bike stations capable of charging appliances.
Most of the items, including company memorabilia like a large Twitter bird statue and an "@" symbol sculpture planter, had starting bids of $25. Closing bids for the items at auction were not disclosed, but offers for the nearly 3 1/2-foot (1-meter) blue bird statue were at $100,000 just before the lot closed. With about 20 minutes remaining on the final pieces, there remained a designer coffee table for at least $1,350 and 58 Apple power adapters for $2,400, along with office furniture and many LED screens. Nothing went for less than $300.
Organizers have said the sale isn't intended to shore up Twitter's finances. A representative of Heritage Global Partners told Fortune magazine last month that "this auction has nothing to do with their financial position." The auction house was not immediately able to respond to queries sent outside normal business hours.
Still, more cash is likely welcome for Musk, who is trying to cut costs radically at the company, and has failed to pay rent for another San Francisco address, attracting a lawsuit. Other offices, including its Asia-Pacific base in Singapore, have also not been spared, with staff there being asked to clear out and work from home.
Twitter, which no longer has a media relations team, did not respond to emailed queries from Bloomberg News.