Bomb scare at Bengaluru Airport turns out to be a hoax: Report
Updated on Aug 09, 2022 11:43 AM IST
A note threatening of a bomb being planted was found in the lavatory of a flight at Bengaluru's Kempegowda International Airport, sending officials into panic mode. However, after a thorough search, officials concluded it was a hoax.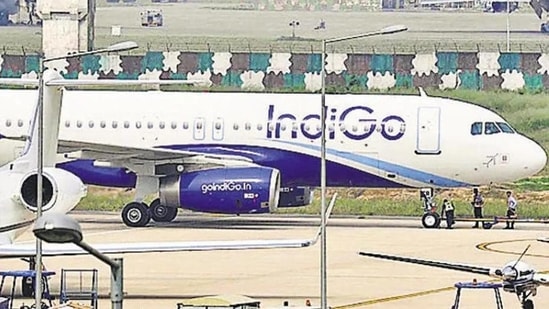 Officials at the Kempegowda International Airport in Bengaluru had a major scare after crew members found a note in a flight's lavatory that warned a bomb had been planted.
The plane, from a private carrier, took off from Jaipur and arrived in Bengaluru on Sunday night. A report on The Times of India said the note was written in Hindi with blue ink and read: "Don't land. There is a bomb on this plane."
The crew member who found the note, which was scribbled on a piece of torn tissue paper, alerted the flight's captain immediately, who contacted Air Traffic Control (ATC).
Also read: Bengaluru school gets bomb threat in e-mail, police call it a hoax
As soon as the threat was established, the plane was parked in an isolated terminal without disclosing details of what was happening to the passengers.
The bomb squad and CISF - Central Industrial Security Force - were called in to conduct thorough searches of both the plane and the luggage checked in by the passengers. They combed through the aircraft and ran metal detectors on all luggage bags. However, after scouring every corner of the plane, officials called it a hoax threat.
Also read: Bengaluru PUBG player makes fake bomb threat call to win game
The report said all passengers and crew members were also made to undergo a handwriting test, where those who could not write in Hindi were excluded. Officials landed on two suspects from the total 174 passengers on board and further interrogations are in progress. Bengaluru police, in this regard, have also registered a 'non-cognizable' report, however, no arrests have been made.
Personalise your news feed. Follow trending topics