Kejriwal to open 400 aam aadmi clinics in Punjab on January 27
Published on Jan 23, 2023 01:13 PM IST
Punjab ministers evade query on transfer of principal secretary, health, Ajoy Sharma after he reportedly refused to approve ₹30 crore for the publicity of these clinics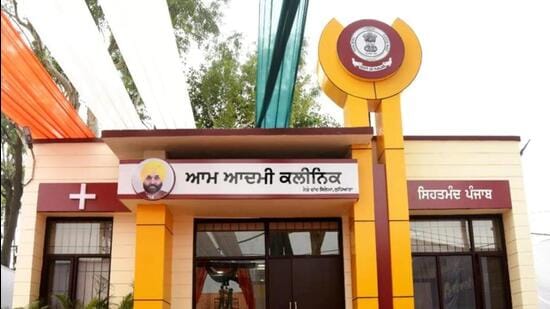 Delhi chief minister and AAP leader Arvind Kejriwal will inaugurate 400 aam aadmi clinics (AACs) across Punjab at a state-level function in Amritsar on January 27.
Also read: Punjab CM in Mumbai to seek investments, plans film city
Stating this at a press conference in Chandigarh on Monday, state finance minister Harpal Singh Cheema and his health counterpart Dr Balbir Singh said that Kejriwal, along with chief minister Bhagwant Mann, will dedicate the 400 clinics to the people of Punjab "to pave the way for a health revolution in the state".
Of the 400 clinics, 318 will be set up in the rural areas, the health minister said.
With this, the total number of such clinics in the state will go up to 500 as 100 are already functional.
The ministers downplayed the controversy regarding the transfer of senior IAS officer Ajoy Sharma from the post of principal secretary, health, after he reportedly refused to approve spending ₹30 crore for the publicity of these clinics.
"Our government's focus is on providing world-class healthcare to the people of Punjab," Cheema said in reply to the question.