Fresh TDR policy to help in land acquisition for critical infra in Gurugram
Published on Dec 03, 2021 01:03 AM IST
The Haryana government on Thursday notified a fresh Transfer of Development Rights (TDR) policy to allow several important rights to be monetised easily, said officials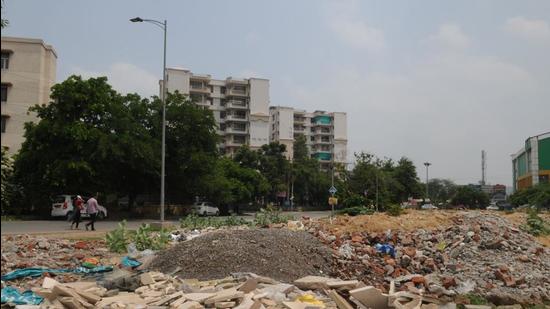 The Haryana government on Thursday notified a fresh Transfer of Development Rights (TDR) policy to allow several important rights to be monetised easily, said officials. The move comes with an aim to address the lack of roads and civic infrastructure in urban areas where land acquisition has become a major obstacle due to high cost.
The fresh policy envisages that the TDR certificates, obtained by a landowner, can be divided into smaller parts so that these can be purchased and transferred digitally.
Officials of department of town and country planning (DTCP) said that by making TDR certificates divisible and transferable, the policy could attract land owners who otherwise prefer to sell only the land. Land owners, whose land have been earmarked for roads, green belts, colleges, and hospitals in the development plan can apply for TDR certificates under the fresh policy.
A TDR certificate refers to the government awarding extra floor area ratio to the land owner for surrendering part of his land for building a critical infrastructure.
A land owner can monetise the certificate by selling it to a developer for the construction of an additional area according to the rules mentioned in the fresh policy.
"The fresh TDR policy will attract more land owners as these certificates can be divided into smaller parts and also be transferred. Land is required to build critical infrastructure in many urban areas, but the cost of acquisition is too high, making it difficult to build roads and related amenities," said RS Bhath, district town planner (enforcement), adding that the new policy would be easier to implement.
According to the policy, which was notified on November 16, TDR certificates issued in a specific development plan can be utilised in that plan only. The certificates can be split into multiple certificates, but not for a space less than 50 square metres; and can be transferred only through the DTCP portal.
It also stated that any land can also be surrendered to set up sites such as colleges, hospitals, and other amenities which are considered part of external development. The TDR certificates shall be created, stored, and transferred only in digital format, it added.
City-based landowners, meanwhile, said that this policy could help only if the TDR certificates can be monetised easily and are purchasable. "The land owners must be able to realise the cost of their land by selling these development rights with ease. Otherwise, these would become only a piece of paper. The government also needs to ensure a fair mechanism to be set up," said Suresh Yadav, a land owner from Tikli village, adding that there was a need to ensure that these TDR certificates have wide acceptance among the developers.
Pankaj Tomar, a real estate dealer, said that in the present era of cash crunch, this scheme can help in building key infrastructure and farmers can get the land monetised with the help of TDR certificates. "The city urgently needs roads, lanes, drains... and this policy could help in getting crucial land by making it easier for landowners to get TDR certificates," he said.