Multiple vehicle collision kills 5 of family in TN's Cuddalore
Published on Jan 03, 2023 08:17 PM IST
The family's car was on its way to Chennai and when they took a halt near Veppur in the early hours, and a speeding lorry crashed the car from behind.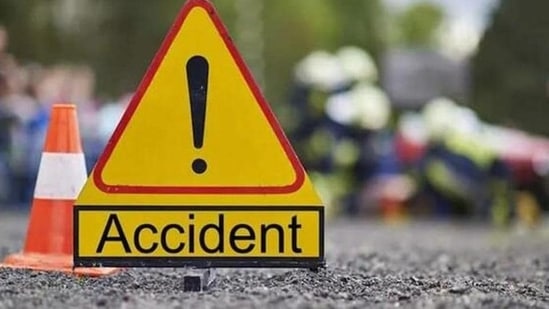 PTI | | Posted by Lingamgunta Nirmitha Rao
Five members of a family, including two children, were killed in a multiple collision involving the car in which they were traveling and a lorry, on the Chennai-Trichy national highway near Veppur in Tamil Nadu's Cuddalore district, police said on Tuesday.
The car, bound for Chennai, halted near Veppur in the early hours owing to the traffic congestion caused due to the construction of a flyover at Iyyanarpalayam when a speeding lorry crashed into the car from behind.
Also Read | Three injured in firecracker accident in Sabarimala: Cops
"Due to the impact, the car surged forward and hit a car in front of it and crashed between lorries. The car was completely crushed and all the five occupants died on the spot," a senior police official said.
Also Read | After 40 accidents, MSRDC to take measures to make Mumbai-Nagpur expressway safer
Police identified the man driving the ill-fated car as Vijayaraghavan of Nanganallur, Chennai. His mother, wife and two children, too, died on the spot. Police, who rushed to the place, retrieved the bodies and sent them to the nearby government hospital for autopsy.
The lorry driver, who fled after the accident, was later caught and detained by the police.