UP-Rera received 47,000 complaints from homebuyers since 2017
Jan 29, 2023 04:38 PM IST
The Uttar Pradesh Real Estate Regulatory Authority (UP-Rera) has received at least 47,000 complaints from homebuyers since 2017 and about 88% of them have been addressed, said officials of UP-Rera
The Uttar Pradesh Real Estate Regulatory Authority (UP-Rera) has received at least 47,000 complaints from homebuyers since 2017 and about 88% of them have been addressed, said officials of UP-Rera.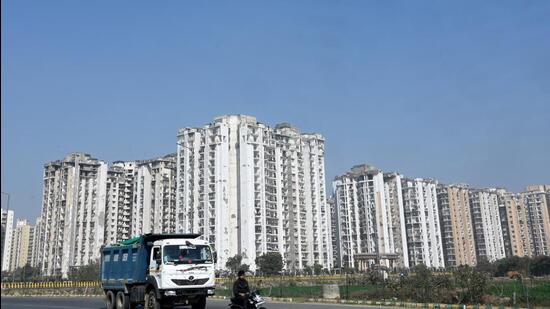 These complaints were received since May 1, 2017 when the body was formed to protect the interest of homebuyers and the real estate sector. Of the 47,000 complaints, around 76% are from National Capital Region cities of Noida, Greater Noida and Ghaziabad, said officials.
"UP-Rera has expedited the process further so that the grievance of a homebuyer is addressed as soon as possible and the execution of the order is also fast-tracked," said Rajesh Kumar Tyagi, secretary, UP-Rera.
In 2022, UP-Rera received 7,050 complaints, 8,600 in 2021, 8,890 in 2020, 12,600 in 2019, 8,300 in 2018, and 1,650 complaints in 2017 .
UP-Rera did not have exact number of complaints disposed of year wise, said officials, but of the total complaints registered since 2017, 88% complaints were addressed and at least 70% of them were executed, said officials.
The UP-Rera said around 46,400 complaints have been filed against the promoters of realty projects, while 500 are against allottees and 200 against the real estate consultants, who are registered with the body.
The Uttar Pradesh government had launched the website for buyers' complaints in July 2017. A buyer can file a complaint after paying a fee of ₹1,000 and get the complaint addressed within 60 days.
Homebuyers, however, did not agree with the data provided by UP-Rera because most of the orders issued by this body are not implemented.
"Only 20% of orders by UP-Rera are executed. UP-Rera considers a case resolved if it has issued an order on it. But this order often does not get implemented. For example, at least ₹1,000 crore worth of refund orders in favour of homebuyers are yet to be implemented and buyers continued to suffer," said Arvind Kumar Singh, a homebuyer.
"Since UP-Rera does not have directive powers, its orders are not adhered to or implemented by the local authorities. In order to be effective, UP-Rera needs to get directive powers," said Amit Kumar, executive director of realty firm AIMS MAX Gardenia Group.