'Nafrat Ki Zameen': RJD leader's remark on Ram Mandir sparks row. BJP hits back
Jan 07, 2023 08:47 AM IST
Bihar RJD chief Jagadanand Singh said Ram cannot be cannot be imprisoned in a magnificent palace.
Rashtriya Janata Dal leader Jagadanand Singh has sparked a controversy over his remarks on Ram Mandir, saying it has been built on 'Nafrat Ki Zameen' (land of hate).

"Ram temple is being built on the land of hatred. Ram cannot be imprisoned in a magnificent palace...We are the people who believe in 'Hey Ram' and not 'Jai Shri Ram", the Bihar RJD chief was quoted by ANI as saying on Friday.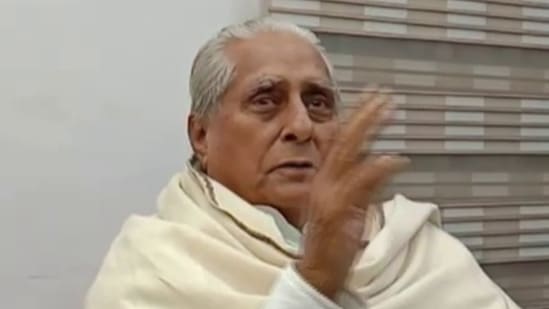 The Bharatiya Janata Party hit back at the RJD leader over his remark. BJP spokesperson Shehzad Poonawalla tweeted, "Labels Ram Janmabhoomi as "Nafrat Ki Zameen" ; Ram Mandir as "chaar diwari" ; says Unmadi (troublemakers) ke Ram,. Earlier he had made controversial comments targeting Hindus during PFI ban. It is not a Sanyog but a votebank Prayog- from Hussain Dalwai to Jagdanand Singh (sic)".

"Abusing Hindu Astha = secularism for RJD-Cong?", Poonawalla tweeted.

In July, the RJD leader had likened radical outfit Popular Front of India to the Rashtriya Swayamsevak, evoking strong protest from the BJP.
"Their (PFI) organisation is like the RSS. They also want to serve their community, but why do you call them anti-nationals?... Whenever dangerous people are arrested by security forces for being Pakistani agents, all of them are found to be related to RSS and Hindu community," Singh had said.