Parliamentary democracy: Does it really work for India?
It can certainly be argued that India would be more democratic if its MPs, now elected by being first-past-the-post in their constituencies, were elected by proportional representation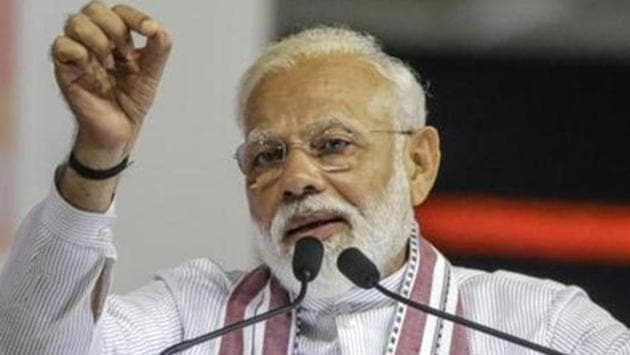 Updated on May 04, 2019 04:52 PM IST
India is being acclaimed around the world for upholding democracy by conducting the largest general election ever held. But this election once again raises two questions. How democratic is India's democracy? And, is parliamentary democracy right for India?
It is often suggested that presidential democracy would be preferable to parliamentary democracy in India, that a president would be able to deliver development more efficiently than a prime minister. Certainly a president elected by the people is far freer to act than a prime minister because he is not answerable to the Parliament, and doesn't have to restrict his choice of ministers to members of parliament (MPs). But a president is less of a democrat than a prime minister because so much power is concentrated in his hands. That is dangerous and not necessary. It's often forgotten that two prime ministers whose powers were particularly limited by the constraints of parliamentary democracy were the most successful economic reformers — PV Narasimha Rao, who headed a minority government, and Atal Bihari Vajpayee, who had to hold a jumbo coalition together.
It can certainly be argued that India would be more democratic if its MPs, now elected by being first-past-the-post in their constituencies, were elected by proportional representation (PR). There are different forms of PR but the basic principle is that seats in Parliament are allocated to parties in proportion to the number of votes each party wins. In other words, a party winning 30% of the votes gets approximately 30% of the seats in Parliament.
The results of the 2014 election demonstrate how undemocratic the first-past-the-post voting proved to be. We have come to believe that a popular wave swept Narendra Modi into Parliament, whereas, in fact, most Indians voted for parties other than the Bharatiya Janata Party (BJP). The party Modi led won 282 seats with just 31% of the votes. This is the lowest percentage of votes ever to win an absolute majority in Parliament. The Congress' performance wasn't as miserable as its tally of seats, 44, suggests. Its vote share was 19.3%. Third came the Bahujan Samaj Party (BSP) with 4.2% of the vote which didn't give the party even one seat. If the election had been held under PR and if the voting had been similar, the BJP would have been well short of a majority, with about 170 seats and the Congress would have had a more respectable total of nearly 110 seats. The BSP would have found itself with 23 MPs. These figures show that under PR there is much more chance of every voter's vote getting him or her representation in Parliament.
The main argument against PR is that it would lead to unstable coalitions . As Vajpayee showed, coalitions don't have to be unstable. The Congress' coalition under Manmohan Singh survived for 10 years but it has to be said that apart from those two prime ministers, the survival rate of coalitions has not been encouraging. Against that, the long years of the Congress dominating Indian politics are not an advertisement that first-past-the-post can lead to stability because they favour bigger parties. Speaking in the Rajasthan town of Jalore in this campaign, Amit Shah called on Rahul Gandhi to give an account of what he called 55 years of Congress rule. With his call for a Congress-free India, Shah is now trying to create a one-party democracy under the BJP rule. Speaking on another occasion in Rajasthan, he said the BJP will now rule for the next 50 years.
I believe PR elections resulting in coalitions would be the most democratic way for a country as diverse as India to choose governments, rather than first-past-the-post elections, which might lead again to one-party domination. However, I doubt whether politicians can exercise the discipline and are willing to make the necessary sacrifices of personal interests and ambitions for multi-party coalitions to work. So maybe the best outcome for India after all, would be first-past-the-post elections leading to a two-party democracy. That would require the Congress to revive and the BJP to temper its ambition.
The views expressed are personal
Close Story
Personalise your news feed. Follow trending topics