Cricket can bridge caste gap, says MIT study
Nov 12, 2017 11:36 PM IST
The results of a socioeconomic experiment, carried out by MIT's Abdul Latif Jameel Poverty Action Lab, show that when people from different castes collaborate towards a common goal, it leads to more cross-caste friendships and less caste-based discrimination
What's as pervasive in India as caste? An interest in cricket. What do the two have to tell about India when brought together? A lot, it turns out.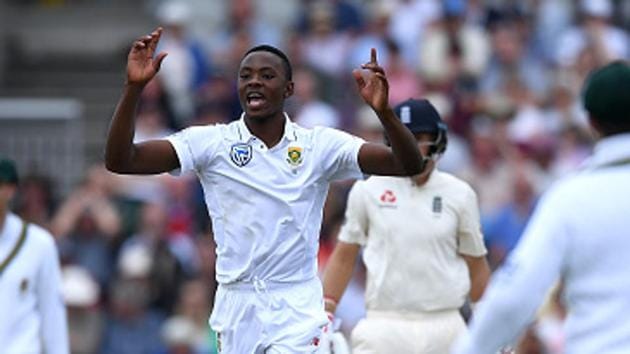 Between January and July 2017, 1,261 Indian men aged 14-30 from eight gram panchayats near Varanasi with roughly equal numbers of General, OBC, and SC/ST residents participated in cricket tournaments for money.
The results of this socioeconomic experiment, carried out by MIT's Abdul Latif Jameel Poverty Action Lab, show that when people from different castes collaborate towards a common goal, it leads to more cross-caste friendships and less caste-based discrimination.
Led by economist Matt Lowe, the study is first to show that the impact of such a contact between castes depends on the nature of interaction.
READ | Cricket in a burqa! Baramulla women chase passion, smash fear for a glorious six
"Collaborative contact increases willingness to interact with men from other castes, reduces own-caste favoritism, and increases efficiency. In contrast, adversarial contact has no positive impacts, and can even have negative effects," argue the researchers.
One of the criteria for choosing the gram panchayats was that they had to have caste-segregated hamlets. When the cricket-crazy young men--48 percent of them had played in a cricket tournament in the past 12 months—hit the field, those assigned to mixed teams made more other-caste friends, chose more other-caste teammates, put ability over caste in choosing teams, and engaged in more cross-caste trade after leaving the experiment than those kept in the control group.
"Having all other-caste teammates instead of none increases the number of other-caste friends by 1.2, while having all other-caste opponents instead of none decreases the number of other-caste friends by 5.5," notes the study.
What of own-caste favouritism? The players voted to choose one representative from each team who would be sent out to receive professional cricket coaching.
READ | Virat Kohli fails to recognise Mithali Raj: Gender bias at play
"General castes show the most in-group favoritism in voting, followed by OBCs. General castes on average rank someone from a different caste 0.78 positions lower – this outgroup bias is larger than the effect of the votee being a full two standard deviations worse in bowling, batting, and fielding ability. The own-caste favoritism of SC/STs is small and statistically insignificant," says the study, confirming the general asymmetry in caste discrimination. However, the researchers found that collaborative contact reduced "own-caste favoritism in voting by up to 33%, while adversarial has no effect."
The study also makes an attempt at decoding the myth of cricketing ability.
"SC/ST players are worse at cricket, conditional on age. Their maximum bowling speed is on average 3.45 km/h slower than that of General castes (0.34 s.d.), and they hit 0.31 fewer 4s/6s (0.24 s.d.), and catch 0.22 fewer balls (0.19 s.d.)." OBC players, the researchers learnt, do not differ significantly from General castes under any measure of ability. As with other arenas, the performance gap can be attributed to the difference in opportunities.
"In choosing captains, the batting order, and who bowls, teams can show favoritism towards one caste over others. Favoritism of upper castes exists for all three types of allocation. SC/STs are significantly less likely to be chosen as captains, and less favored in the batting and bowling orders."
READ | Cricket in Rwanda gets a boost in the form of a new stadium
Notably, little changed when ability controls were added. "The evidence suggests that teams actively discriminate against lower castes. Considering the coefficient on age, SC/STs are effectively treated like a General caste four or five years their junior. OBCs also appear to be less favored than General castes, but the effect is much smaller and significant only for batting order choices."
The situation is hardly limited to rural Uttar Pradesh. Questions about the prevalence of caste in Indian cricket have been asked before. In July, the union minister of state for social justice, Ramdas Athawale, demanded reservations for SC-ST communities in the Indian cricket team to increase its efficiency. The statement led to a furious debate about merit and cricket of which nothing came out.
In 2016, South Africa started racial quotas -- a minimum of six black players -- for the national cricket team in an attempt to address decades of under-representation of black Africans in the sport. This was introduced after a demand to enforce quotas had led to long-running divisions in the cricket establishment since the South African team's re-entry to the international arena in 1991.
Looking at the broader picture, the study uses the findings to argue that "affirmative action policies that place under-performing and discriminated against minorities in contact with a dominant group may nevertheless lead to improved intergroup relations."
"Exciting news! Hindustan Times is now on WhatsApp Channels
Subscribe today by clicking the link and stay updated with the latest news!"
Click here!
Catch all the Latest
World Cup
news and
Live score
along with
World Cup Schedule
and
Asian Games 2023
related updates on Hindustan Times Website and APPs