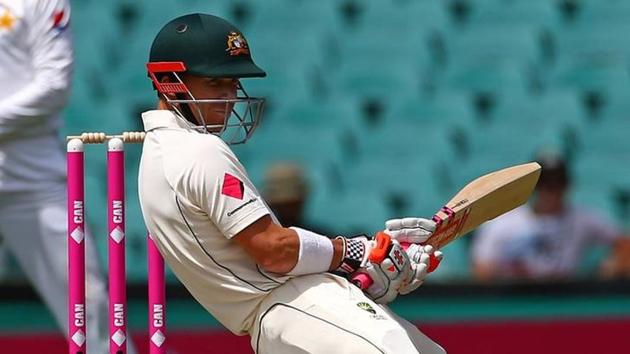 David Warner to use heavier bats in India Test series
Attacking Australia opener David Warner wants to use heavy bats in the upcoming Test series in India to tackle spin on pitches of low bounce.
PUBLISHED ON JAN 10, 2017 09:22 PM IST
Australia opener David Warner, in the form of his life, has started preparations for the Test tour of India by using a heavier bat to tackle the pitch conditions he is expected to encounter.
David Warner will also use bats with a lower sweet spot and the two attributes are expected to help him tackle the sharp turn of Ravichandran Ashwin and fellow spinners on pitches of lower bounce, the Sydney Morning Herald reported.
Australia captain Steve Smith, however, will stick to the bat he uses in Australia, the paper added.
Warner uses Gray-Nicolls Kaboom bat weighing 1.23 kilograms in Australia but the one he plans to use in India will weigh around 1.28 kilograms, it said.
The explosive left-hander's form holds the key for Australia, who were blanked 4-0 on their previous tour in 2013.
Read | MCC says trim fat bats, Indian companies cheer
Warner scored back-to-back centuries, 144 and 113, in his last two Tests in the 3-0 series sweep at home against Pakistan. Prior to that, he had smashed two ODI centuries in a row against New Zealand.
However, Warner will have to drastically do better than what he did in India four years ago, when he averaged 24.37 in four Tests.
Read | David Warner unhappy with Cricket Australia's 'poor' scheduling ahead of India tour
The batsman will look to draw upon his experience of playing in India for years, be it for Australia or in the Indian Premier League. Warner's team, Sunrisers Hyderabad, won the title in IPL 2016.
Read | Indians for lighter bats to tackle bounce
Australia are scheduled to play Tests in Pune, Bengaluru, Ranchi and Dharamsala between February 23 and March 29.
Close