Despite India's ICC World Cup run, women's IPL a distant dream
Jul 25, 2017 08:55 PM IST
The demand for a women's IPL has resurfaced after India's impressive showing at the ICC Women's World Cup, but the country does not have a large pool of cricketers ready for such a top level competition, a BCCI official has said
Mithali Raj & Co's stellar show in the ICC World Cup has put the focus back on the Indian women's cricket team.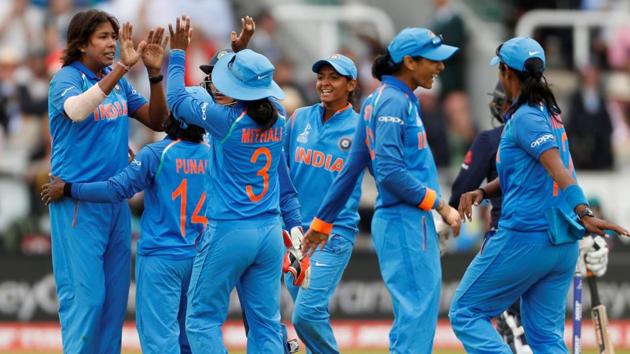 The gut-wrenching nine-run loss in the final to hosts England has given the much-needed impetus women's cricket in India has always longed for.
The demand for a women's IPL also surfaced again after their performance World Cup.
While developing women's cricket aggressively is now certainly a core focus of the Board of Control for Cricket in India (BCCI), a top BCCI official said that having an IPL for the women cricketers is not a viable option at the moment.
READ | Harmanpreet Kaur breaks into top 10, Jhulan Goswami No.2 bowler in ICC ODI rankings
"There is no doubt about the interest in women's cricket thanks to the World Cup. It is unprecedented. We will certainly have a roadmap now for women's cricketers like we have for the men's cricket. But to have an IPL is not practically feasible," a BCCI official told Hindustan Times on Tuesday.
The main problem in organising a women's IPL is the dearth of quality domestic cricketers. "We don't have a large pool of women's cricketers at the moment who are ready for the top level competition. The competition should be fierce as that will make the tournament interesting. At the moment, ideally the focus should be on increasing the opportunities for the Indian women's cricket team and developing the bench strength," said the official.
Meanwhile, the MRF pace foundation is planning to hone the skills of women pacers after their recent success. "We are planning to include women cricketers too at the pace foundation (in Chennai). It may not start immediately, but we will have them from next year onwards," said Myluahanan Senthilnathan, the chief coach at MRF pace foundation.