India vs England: England coach Trevor Bayliss welcomes Ben Stokes after Bristol saga
Ben Stokes delivered an England win in the first Test at Edgbaston before the trial began and is expected to return to the playing eleven. Rookie all-rounder Sam Curran, Jos Buttler or even spinner Adil Rashid could make way.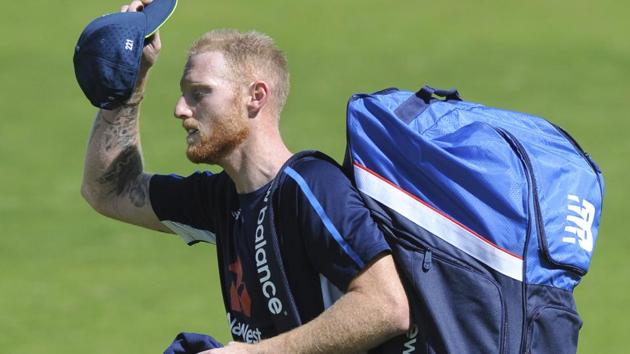 Updated on Aug 16, 2018 07:50 PM IST
England coach Trevor Bayliss is relieved the Ben Stokes court saga is finally over and defended the all-rounder's return to the squad for the third Test against India starting at Trent Bridge on Saturday.
Stokes, 27, was acquitted in a jury trial at a Bristol court on Tuesday, after he was charged with affray for a brawl outside a city pub in September. Opinion is divided over his being recalled so fast, with a disciplinary hearing by the England Board yet to be concluded.
"It's good to have him back around the squad. I'm happy for Ben that's all over," Australian Bayliss told the media on Thursday, ahead of Stokes' first training session with the squad after the court hearing.
Stokes joined the rest of the squad for a game of football at training on Thursday and then bowled in the nets, watched by national selectors Ed Smith and James Taylor.
The player delivered an England win in the first Test at Edgbaston before heading for the trial, and is expected to be back in the playing eleven. Rookie all-rounder Sam Curran, Jos Buttler or even spinner Adil Rashid, could make way.
FIGHT FOR SPOTS
Bayliss wasn't worried about Stokes's mental state and also said England would rather face a competition for spots. "It's going to be a difficult decision to make whoever misses out, whether it's Ben or someone else. It's a position we've been trying to get into in the Test team for a while. The one-day team is a difficult team to select. The Test team, it's been difficult for other reasons. But we're starting to get some good young players into the team, which makes it a difficult job for selectors."
ALSO READ: India vs England: Ravi Shastri admits Kuldeep selection goof-up, asks batsmen to show mental grit
The decision to bring back Stokes was collective and there was concern he could otherwise slip into negativity. Since the Bristol incident, steps like curfew have been taken to improve team culture with skippers Joe Root and Eoin Morgan involved.
"They are all human beings," Bayliss pleaded when asked about players' social responsibility. England is already embroiled in a fresh case. International rugby player Danny Cipriani was charged with common assault following an incident outside a Jersey nightclub early on Wednesday.
"They've always understood there is a responsibility. But, they're all human beings. One or two guys have made a mistake that I'm sure they are disappointed about and they've been honest about. And we move on."
STOKES PUBLIC APOLOGY
"Stokes is already missed a number of games, which is not good from his point of view. We can only take things on face value and he certainly understands that he was out when he shouldn't have done and got involved with something that he shouldn't have been involved in.
ALSO READ: India's predicted XI for the third Test , changes expected
"He'll certainly pull his way from now on, going forward. I'm sure it has been a wake-up call for him. All sportsmen have to have a good hard look at themselves and not put themselves in those types of situations.
"It's something that's a little bit different to missing a game because of an injury."
Asked if Stokes would issue a public apology, Bayliss expected him to, soon. "When he came out to New Zealand after the Ashes tour that he missed, he certainly addressed the players in the changing room. So, from our point of view, his contrition was evident for the boys in the team."
Close Story
Personalise your news feed. Follow trending topics