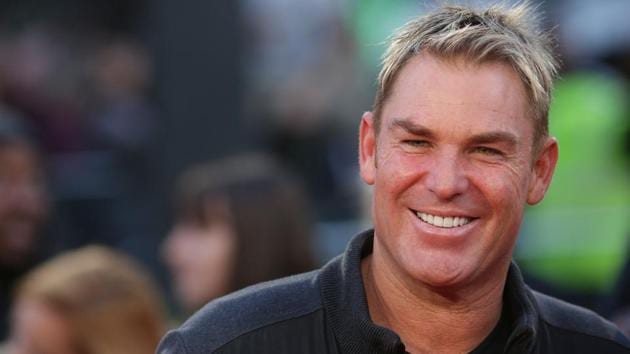 Shane Warne wants more heads to roll after South Africa tour shambles
The drama-filled four-Test series between South Africa and Australia was won by the Proteas 3-1 and saw the suspension of former captain Steve Smith, David Warner and Cameron Bancroft whilst coach Darren Lehmann also quit.
Agence France-Presse, Sydney | By Agence France-Presse
PUBLISHED ON APR 04, 2018 08:32 AM IST
Shane Warne has called for more heads to roll over the Australian cricket team's embarrassing tour of South Africa, saying the game's top brass must also be held accountable.
The drama-filled four-Test tour was won by the South African cricket team 3-1 with a crushing 492-run win in the final match in Johannesburg on Tuesday, handing them their first series victory at home against Australia since 1969/70.
A ball-tampering scandal during the third Test in Cape Town claimed the scalps of former captain Steve Smith, David Warner and Cameron Bancroft, who have all been suspended for up to a year, while coach Darren Lehmann quit in the aftermath.
Warne said the bloodletting should not stop there.
READ | Australia must change behaviour, says skipper Tim Paine
"Australia have a lot of questions to answer and I believe heads must roll on and off the field," he wrote on Instagram, having been a broadcast commentator for the last two Tests.
"Australia need new people who are passionate about the game in charge, but understand the game.
"Australia can be a force again, but need the right people involved. There is a huge opportunity now for players and people to be leaders. All positions are in jeopardy and need to be looked at, heads must roll."
Warne put the heat on Cricket Australia chief executive James Sutherland and team manager of performance Pat Howard while analysing the series defeat, Fox Sports reported.
READ | Ball-tampering scandal had big effect: Australia captain Tim Paine after loss
"Every single position on the field, off the field, starting from James Sutherland at the top, Pat Howard who is in charge of cricket excellence, all these people," Warne was quoted as saying.
"The coaches. Batting coaches -- when are we going to produce a good batsman?
"All these people need to be (held accountable), saying 'right - are they good enough for that position? Who else have we got to take their position?'"
The Australian Cricketers' Association on Tuesday said the culture of Australian cricket must be addressed by an independent inquiry examining the game from top to bottom, reporting to both the players' union and Cricket Australia.
READ | Not sure Australia cricket team's 'docile' attitude will last long: Dean Elgar
"Organisational culture comes from its leadership and it comes from the top. It cannot be grafted onto the bottom," president Greg Dyer said, as pressure grows for the role of cricket's top executives to also come under the spotlight.
"Let us identify all the causes of the tipping point that occurred in Cape Town."
Close