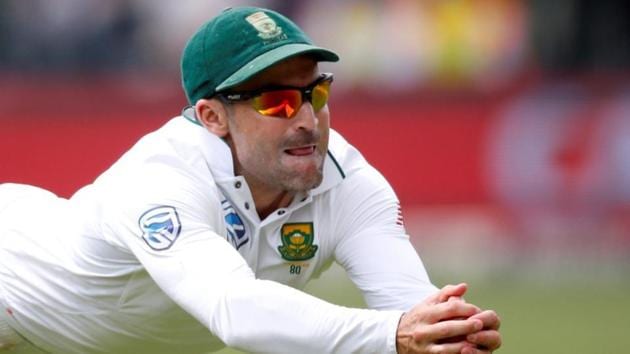 Not sure Australia cricket team's 'docile' attitude will last long: Dean Elgar
Dean Elgar called Tim Paine's Australia cricket team 'docile' and said that he does not believe that they will be able to maintain this approach for long.
Agence France-Presse, Johannesburg | By Agence France-Presse
UPDATED ON APR 03, 2018 10:07 AM IST
South African batsman Dean Elgar said on Monday that he has doubts whether Australia's new-found nice-guy image will last.
New captain Tim Paine signalled a less verbally aggressive approach by the Australians, after taking over from Steve Smith in the wake of the ball-tampering scandal which prompted outgoing coach Darren Lehmann to acknowledge that the way Australia played cricket needed a culture change.
"It's odd," said Elgar, who is playing his tenth Test against Australia. "It's definitely the most docile Test (against Australia) since I played Test cricket. I'm pretty sure it's not going to last very long."
READ | Steve Smith, David Warner and Cameron Bancroft suspensions too severe: Australian Cricketers' Association
As a batsman who has faced more balls than any other player in the series, Elgar is ideally placed to comment on on-field attitudes, although he says he has always enjoyed the challenge posed by verbal jousts.
"You've got to have a tenacious approach sometimes in Test cricket," he said. "Nice guys come second. You've got to have an element of proper fight out there and sooner or later if your bowlers are clocking massive overs and they are biting their tongue they're going to unleash something.
"There are a lot of frustrations in Test cricket and a lot of frustrations happen in five days. It's only human nature for guys to potentially say words to each other but that's fine. If you're not personal and you just have a competitive edge on the field I'm extremely happy with that."
READ | Pakistan humble West Indies again in 2nd T20 to clinch three-match series
As an example he described his series-long battle with Australian off-spinner Nathan Lyon as "great". Lyon has dismissed Elgar four times but has bowled many overs to him.
"It's been a battle between two guys who are highly competitive. He's had the edge over me but he's also bowled a helluva lot of balls at me as well and I know I've really frustrated him in the last two days," said Elgar.
"It's been an awesome battle. He's someone I'll have a beer with after the game no doubt. We've done it in the past and nothing is going to keep us from doing it now."
Close