The Ashes: 'If Root got out early or as soon as he did, their batting collapsed': WV Raman lists major chinks in England
Dec 02, 2021 04:35 PM IST
The Ashes 2021-22: WV Raman, while analyzing England's batting ahead of their mega showdown against Australia Down Under, stated that whenever their skipper Joe Root was dismissed, the rest of the batting order collapsed.
England's Test skipper Joe Root has by far been the most prolific batter in the men's game in 2021. With 1455 runs in 12 matches, at a staggering average of 66.13 – a feat that also includes six centuries and one fifty – Root has well and truly led from the front. With the first Ashes Test only a few sleeps away, one can't help but wonder what will happen to the side if he doesn't fire? WV Raman, former coach of the Indian women's cricket team, attempts to answer the burning question.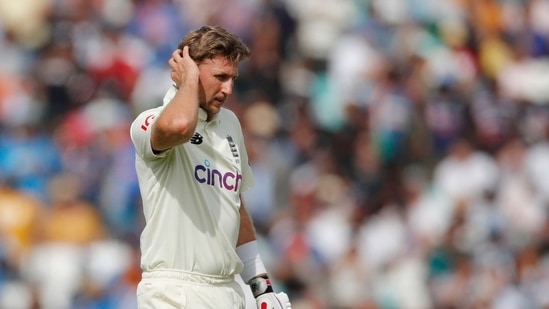 The question is a pertinent one because of the disparity in the batting line-up. As far as England is concerned, Rory Burns is the side's second-highest run-scorer in Tests this year with 479 runs. The difference is massive and it could lead to their undoing against the vicious Aussie attack consisting of Pat Cummins, Josh Hazlewood, and Mitchell Starc.
ALSO READ| Ashes 2021-22: 'If he doesn't fire, this could be Nathan Lyon's last series' - Laxman Sivaramakrishnan
Raman, while replying to a query posed by the Hindustan Times during a select media call organized by Sony Sports, pointed out that England have often suffered a collapse as soon as their skipper has been dismissed.
"One thing that is appreciable on one hand is England selectors sticking to the same set of batters. But at the same time, it's also a surprise because at least 2-3 of them don't really give you the confidence that they can strike it rich in international cricket. But it's also a reflection of the fact that that is all they have and they have to back to the talent that they have at the moment.
"Rory Burns has gotten some runs but what we have seen happen is that if Joe Root got out early or as soon as he got out, their batting has collapsed. We saw that happen against India at Lord's and we saw that in Nottingham. The anxiety will be there among the England fans because it has happened far too many times," explained Raman.
Former India player Raman, who played 11 Tests and 27 ODIs, did admit that Dawid Malan looked against India but most of their batters do not exude the same amount of confidence.
"Dawid Malan looked good in the Tests he played against India and he's also a left-hander, which means he will be an additional advantage. As far as [Zak] Crawley, [Dan] Lawrence and the rest of them are concerned, they really have led the selectors down so far.
But who knows because in Australia, you don't get that amount of lateral movement (as in England) and it's only the bounce that you have to counter. They might get the hang of it and do well. Moreover, once the Kookaburra ball gets softer and the openers grind away 20-25, the middle-order could cash in and do wonderful things," elaborated Malan.
-USMAN KHAWAJA MORE USEFUL IN THE MIDDLE ORDER-
Senior Australia batter Usman Khawaja is back into the side after being ignored by the selectors on numerous occasions over the last couple of years. In fact, he last played a Test in August 2019, against England, but has continued to be among the runs.
Raman, when asked whether he walks back into playing XI straightaway, said:
"See, he's got all the experience. If you look at other options like [Marcus] Harris or [Travis] Head, he is perhaps the most experienced and he's also got some runs in international cricket. He is averaging well and above his other two rivals that he is contesting with. He's also a left-hander, which means that they would want him to be a part of the side first up because it's five-Test series.
The fact of the matter is that he'll server them better in the middle order because Warner is going to be at the top of the order. If he can get some runs first up and get into some kind of form, he's going to really help Australia because they need to bolster their middle order and they need some experience there."
-JOSH HAZLEWOOD VS JOE ROOT IS THE BATTLE I WANT TO SEE-
The Ashes will also treat the fans with some mouth-watering, exhilarating battles. Be it Stuart Broad vs David Warner (who doesn't remember the 2019 Ashes), James Anderson vs Steve Smith and Marnus Labuschagne, and Pat Cummins vs the English openers. But WV Raman is looking forward to an exciting battle between in-form bowler Josh Hazlewood and an in-form batter root.
"I want to see a battle between Hazlewood and Root. I don't mind either one because all I want to see is a good tussle," he concluded.
(WV Raman is part of the Tamil Commentary Panel for the upcoming Ashes Tour on SONY TEN 4 from 8th December 2021 to 18th January 2022. Watch the 1st test of The Ashes Tour 2021, LIVE on SONY SIX (English), SONY TEN 3 (Hindi) & SONY TEN 4 (Tamil & Telugu) channels, 5:30 am IST onwards from 8th to 12th December 2021.)