Ashes 2021-22: 'If he doesn't fire, this could be Nathan Lyon's last series' - Laxman Sivaramakrishnan
The former Indian spinner spoke on Nathan Lyon's poor form, the controversies surrounding Ashes 2021-22 and his own experience of playing in international cricket under a fast bowler captain.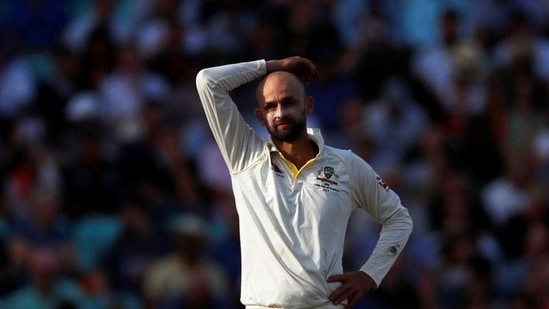 Published on Dec 02, 2021 03:21 PM IST
Cricket's oldest rivalry, famously known for its on-the-field rancour, is engulfed with controversies despite a ball being bowled.
The 2021-22 Ashes series has had a build-up largely ridden on controversies among both camps. While Australia's Test captain Tim Paine stepped down following allegations of improper conduct off the field, English cricket is marred by racism row after multiple cricketers have come out with allegations of indecent behaviour over race, religion, and nationality.
Paine stepped down as the captain of the side on November 19, with leading fast bowler Pat Cummins being named the first fast bowler captain in the history of Australian cricket.
Despite such inexcusable distractions among both sides, former Indian cricketer Laxman Sivaramakrishnan believes that controversies will take a "backseat" when the action begins on December 8.
ALSO READ: Alex Carey set for Gabba debut as Australia name squad for first two Ashes Tests
"All these things will play on their mind but once the match starts, all these controversies will take a backseat and cricket will come at the forefront," Sivaramakrishnan said during a press interaction.
The former Indian cricketer further pointed out that Pat Cummins will have to analyse if he needs to bowl long spells at a certain point during the game. In the past, former captain Tim Paine had often relied on the fast bowler to bowl extended spells because he had looked the most threatening to take a wicket.
"Paine's controversy comes at a wrong time. They needed Cummins as a bowler and yes, it is not easy for him as a captain. He has to manage other bowlers and look at the batting order as well. Generally, it is easier for bowlers if the batsman is the captain. Cummins, himself being a strike bowler, will now have to analyse how long a spell he has to bowl. These are the things he has to keep in mind," said Sivaramakrishnan.
'Could be Lyon's last series' if he doesn't perform
Nathan Lyon has been Australia's leading spinner for the past many years, and remains only one wicket away from joining the 400-Test wicket club. However, he has had a rough outing in the last Test summer for Australia. In the four-match series against India, Lyon picked only 9 wickets in four Tests, with India's Ravichandran Ashwin outshining him (12 wickets in three matches) as the hosts lost the series 2-1. Sivaramakrishnan insisted that the upcoming Ashes could be critical for Lyon's international career.
"Nathan Lyon is Australia's best spinner at the moment. But in the recent past, he has not done as well. I don't know the reason why but Sriram, one of the Tamil Nadu players is their spin coach and I'm sure he will do well under him," the former spinner said.
"Being a curator in the past and then play cricket at the highest level, he knows what kind of length and lines he is going to bowl. But if he doesn't fire in the Ashes, and considering that he is not going any younger, it could be his last series."
Kapil Dev worked on instincts
Pat Cummins will join a rare breed of fast-bowler captains in Test cricket. Sivaramakrishnan, who had represented India between 1983-86, has played under Kapil Dev – a fast bowler-captain himself. The former Indian captain is currently the country's highest wicket-taking pacer (434 wickets).
When asked if Cummins can take a leaf out of Kapil Dev's book, Sivaramakrishnan insisted that while the former Indian captain largely worked on instincts, Cummins needs to do his homework well.
"They (fast bowler-captains) are a rare breed. Not too many bowlers get the honour of captaining their country. Kapil Dev was an intuitive captain. He was an instinctive skipper, who never planned too much. On the field, he might just decide to go to a particular bowler on instincts instead of doing a lot of homework," the former Indian spinner told Hindustan Times.
"Cummins got to be different. He has got to do a lot of homework. He has to target which batsmen to attack with which bowlers, he has to plan very well."
Sivaramakrishnan, who had played under both Kapil Dev and Sunil Gavaskar, further mentioned that the latter was a better man-manager.
"Kapil always said that we can beat any side. He had the belief. I made my Test debut under him in Antigua. It was a graveyard then for batters (against fast bowlers). Kapil tried his best to give me as many overs as he could. I bowled reasonably well but without taking wickets. Kapil handled me well but I would say Sunil Gavaskar was better in terms of man-management. He would understand what I'm thinking and when to bring me on. Gavaskar was the kind of captain who did a lot of homework, Kapil, instead, was very intituitve and rely on gut decisions," said Sivaramakrishnan.
[Laxman Sivaramakrishnan is part of the Tamil Commentary Panel for the upcoming Ashes Tour on SONY TEN 4 from 8th December 2021 to 18th January 2022. Watch the 1st test of The Ashes Tour 2021, LIVE on SONY SIX (English), SONY TEN 3 (Hindi) & SONY TEN 4 (Tamil & Telugu) channels, 5:30 am IST onwards from 8th to 12th December 2021.]
Topics
Close Story