Watch video: Virat Kohli worried, calls Delhi pollution 'horrible'
Hindustan Times |
HT Correspondent
Nov 08, 2016 11:10 AM IST
With pollution levels rising in Delhi, Indian Test skipper Virat Kohli has urged people to take measures and tackle the situation urgently.
Delhi is reeling due to its worst smog in 17 years. Chief minister Arvind Kejriwal has compared the city to a gas chamber while the US environmental protection agency labelled the Indian capital as the most polluted city on earth. The smog also led to the cancellation of two Ranji Trophy matches in Delhi.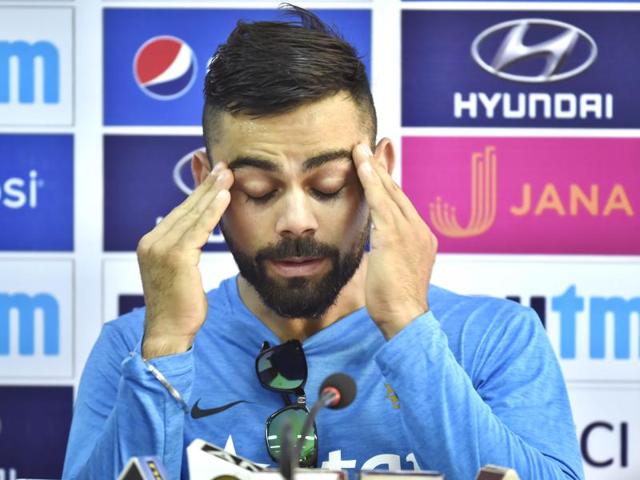 With the pollution situation not improving, Indian Test skipper Virat Kohli, a resident of Delhi, has posted a video on his Instagram account in which he expressed concern over the rising pollution levels in the national capital. In the video, he stated that he was worried by the pollution levels and urged the people to tackle the situation urgently.
India will take on England in a five-Test series for the first time in 29 years, with the first Test beginning in Rajkot on November 9. Virat Kohli has won four consecutive series since taking over as full-time Indian Test skipper in August 2015.