Assembly rulebook like Bhagwad Gita, use it like a dictionary, MLAs told
Gita has commandments on how to lead life while assembly rulebook details how MLAs should conduct themselves in the House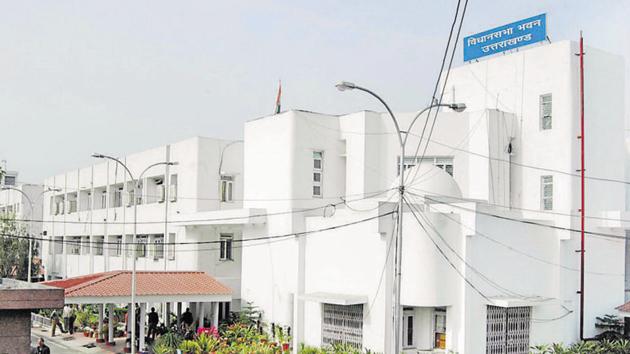 Updated on Oct 26, 2017 07:46 PM IST
Hindustan Times | By Prithviraj Singh
Legislative experts want MLAs of Uttarakhand to use the rulebook of assembly procedures as dictionary.
According to them, legislative rulebook for rules of procedures and conduct of assembly is like holy Gita for legislators.
Legislative experts, who addressed the two-day orientation programme for MLAs that started on Thursday, said every legislator particularly the newly elected assembly members must follow the rulebook for legislative procedure and conduct of the House that will help them understand and orient their conduct as per needs of legislatures.
Legislative experts were firm that following rulebook and legislators' conduct as per it's needs will lead to resolve all vexing issues without much hindrance.
"Every legislator must consider and use the House procedure and conduct rulebook as their dictionary for it provides the solution for all difficulties pertaining to the functioning of the House. Rulebook has solutions to all problems and difficulties of a legislator," said GC Malhotra, former general secretary of Lok Sabha.
He also exhorted the MLAs to be thorough on norms of legislative procedures and conduct.
Similar views were expressed by former Uttar Pradesh assembly Speaker Lakshmi Kant Vajpayee. He said legislators would have to respect the legislative procedure and conduct rule book like Gita.
He said: "As Gita carries commandments of how to lead a human life so is assembly rulebook that provides ways of conducts of MLAs and functioning of legislatures."
Speaking on this occasion, Uttarakhand governor KK Paul said the work of parliamentary committees was very important and should be taken seriously.
"They played an important role in a parliamentary democracy," he said, adding that MLAs must study intensively all the written materials obtained from various departments during the legislative assembly sessions.
Earlier, the programme was inaugurated by lighting of the lamp by the governor, Vidhan Sabha speaker PC Aggarwal, deputy speaker RS Chauhan, parliamentary affairs minister Prakash Pant and Leader of Opposition in the assembly Indira Hridayesh. Almost all MLAs were present in the function.
Close Story