U'khand CM cites 'world class infra' as he invites investors to state
Jun 25, 2018 09:45 PM IST
Hard-selling Uttarakhand as a wellness destination where world class tourism infrastructure is coming up, chief minister Trivendra Singh Rawat on Monday urged investors to put their funds in the mountain state
Hard-selling Uttarakhand as a wellness destination where world class tourism infrastructure is coming up, chief minister Trivendra Singh Rawat on Monday urged investors to put their funds in the mountain state.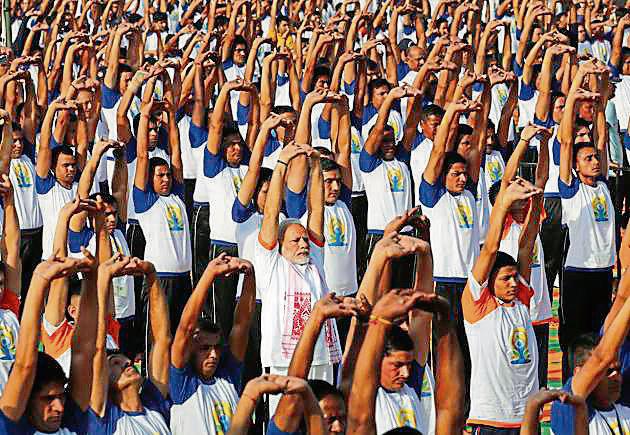 "A move is underway to develop Uttarakhand as a wellness destination. In that connection, a major initiative has been taken to develop world class tourism infrastructure in the state with the support of the Prime Minister," Rawat said.
Rawat was speaking at the third meeting of the Asian Infrastructure Investment Bank held in Mumbai. Participating in a debate on 'Vision of Infrastructure Development in India', he said Uttarakhand holds unlimited possibilities for investments.
"A number of important projects pertaining to rail, roads and air connectivity have been initiated in the state with the support of the central government in the recent past," Rawat said, adding that the "Chardham all-weather road project will help bring about a major economic turnaround in the hill state".
The chief minister said the entire world has recognised the power of yoga, India's ancient wellness and healing system. "The hill state holds huge possibilities in the yoga and Ayurveda sectors," he said adding that the possibilities of setting up a medi-city in the state are also being considered.
"The proposed establishment will be so designed that services relating to all kinds of medical services, from Ayrveda, allopathy, homeopathy and naturopathy will be available under one roof," the chief minister said. "Similarly, there are innumerable possibilities of investment in the sectors such as Information Technology, biotechnology and artificial intelligence."
The meeting comes days after Uttarakhand government hosted the main event of International Day of Yoga in Dehradun, where Prime Minister Narendra Mosi was the chief guest.
Rawat has already said that the event would help attract more tourists to the state, creating more job and business opportunities. "If everything goes well as we are expecting, Uttarakhand will get a new direction. The door to employment will open for youths," the CM had said.
Rawat had said that over three crore tourists, including 18 lakh foreigners, visit Uttarakhand every year. The attraction of foreign tourists towards Uttarakhand is mainly because it is famous as an yoga centre," he said.
"The successful hosting of the mega event would have surely sent a message to others watching the function in other countries. They would surely want to learn the yoga technique and visit Uttarakhand," Rawat had said.
The tourism sector in Uttarakhand suffered badly in the aftermath of the 2013 devastating flash floods in the hills.
Officials in Uttarakhand administration said domestic tourist footfall in the state after the 2013 disaster fell by over 25 per cent while it went down by over 20 per cent in terms of foreign tourism.
Tourism has again picked up, and officials expect the International Yoga Day to give it a further boost.