Uttarakhand bans use of polythene from July 31, says chief minister Rawat
Updated on Jun 05, 2018 08:53 PM IST
All polythene wholesalers have been asked to finish their stocks by July 31.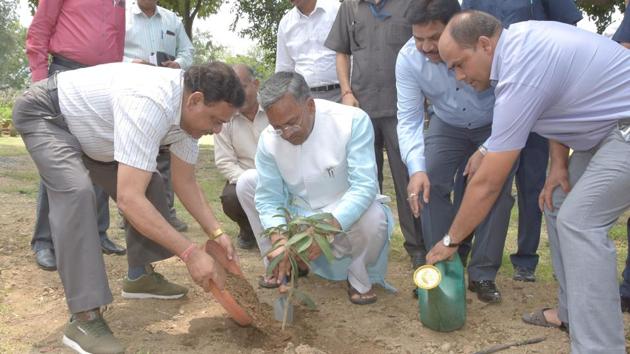 A blanket ban will be imposed on polythene from July 31, chief minister Trivendra Singh Rawat announced on the occasion of World Environment Day on Tuesday.
All polythene wholesalers have been asked to finish their polythene stocks by the given date, he said.
"A week before the ban, a statewide campaign will be launched to sensitise the people to the environmental and ecological damages caused by polythene," he said at a function to mark the day.
"Apart from social organisations, there is also a need for a public cooperation to make Uttarakhand, a polythene-free state."
On the occasion, a number of pits were dug for planting of saplings as part of the chief minister's campaign to restore Rispana, a river that passes through Dehradun, to its original shape. Once a gurgling stream, it dried up gradually and turned into a sewer line for the fast expanding capital city.
Rawat said about 3.5 lakh saplings will be planted on one single day on the riversides of Rispana and the Kosi river in Almora to mark the coming Harela festival.
"(In Dehradun) from Ladhaur to Shikhar Fall to Motharwala and Daudwala some 2.5 lakh trees of different species would be planted in a 32-km area," an official note quoted him as saying.
Rawat said restoring the Rispana to Rishiparna (the original shape of the stream) is an ambitious scheme of the government.
"In that mission, the government is also getting support of the people from other states, apart from the locals and government and non-government organisations," he said.
In the initial stage, he said, the target has been set for the rejuvenation of Rispana and Kosi rivers. "Afterwards, other water sources would also be rejuvenated," he said.
The chief minister said environmental conservation was "a collective responsibility of all of us".
Rawat appealed to the people to pitch in to support the call given by Prime Minister Narendra Modi for a plastic free India. "(In that connection) everybody's support is important," he said.
Personalise your news feed. Follow trending topics