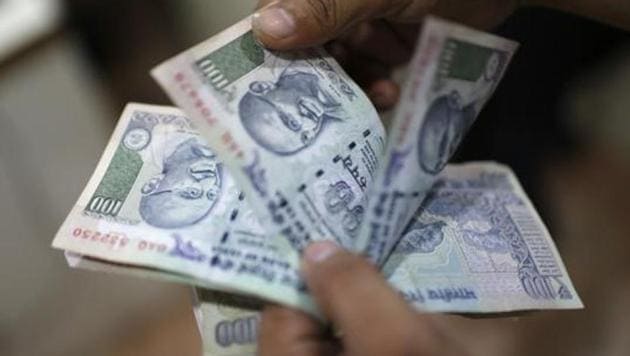 Angry Delhi: 20-year-old beaten to death in broad daylight as crowd of 50 watched
The incident took place at Sabzi Mandi railway station in north Delhi when Rahul, 20, told a truck driver that he did not have money to pay him back. Two Delhi Police constables saw Rahul being beaten up and caught the accused.
UPDATED ON JUL 28, 2017 11:20 PM IST
In an extreme form of street crime, three men chased a 20-year-old youth for several hundred metres before beating him to death on the main platform of the busy Adarsh Nagar railway station in north Delhi.
At least 50 passengers and vendors stood and watched as the three men rained punches and kicks on Rahul's head, chest and private parts. The three could have easily gotten away after the murder but for a head constable who decided to take on the killers and nab them.
While Rahul could never live to tell his story, the killers have claimed in police interrogation that they were chasing Rahul as he had allegedly snatched Rs20,000 from one of their hands. No cash, however, was found on Rahul's body or pockets after his murder.
A resident of Jahangirpuri in north Delhi, Rahul worked as a loader at the wholesale vegetable market in Azadpur. His job bringing in very little money, he was in desperate need of money recently. On Thursday afternoon, he met a trucker friend in the vegetable market.
"The trucker was carrying Rs 20,000 with him and Rahul saw that. He requested that the money be lent to him for a few days, but the truck driver refused. Suddenly, Rahul snatched the money and ran," said an investigator quoting the killers.
Road rage to fight over food bill: Why Delhi is on short fuse
The trucker allegedly called on his two friends, who too work as loaders, as they began chasing Rahul. What really led to the chase and the murder is entirely based on the claims of the suspects.
In any case, Rahul sprinted from the market with the three men close on his heels. "He ran for several hundred metres before scaling a wall to land at the premises of the Adarsh Nagar railway station. He must have thought he was safe amid a large gathering of train passengers, but he was not spared," said an investigator.
Rahul found himself surrounded by the men on platform number 1, barely a few metres from the station's main entrance. "The men did not have any weapons on them. They thrashed him. Rahul initially tried to fight back, but collapsed after receiving a few blows," said a railway staffer, who was at the platform at that time.
Not a single passenger dared to take on the killers. But one of them managed to alert a policeman who was deployed at the station. He and a home guard chased the killers and caught them from the station premises itself. They have been arrested and identified as Ravi, Lalit and Rajender.
Police have said they are awaiting the autopsy report to confirm blow to which body part led to Rahul's death. The police continue to investigate if Rahul had actually snatched the money or there was some other motive behind the murder.
Close