Delhi: 24-year-old woman set on fire by husband, in-laws, suspected dowry death
A 24-year-old woman died in Delhi on Saturday after she was allegedly set on fire by her husband and in-laws, police said.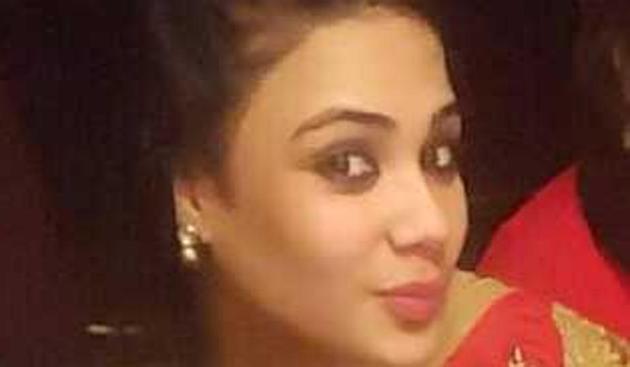 Updated on Aug 20, 2017 01:01 AM IST
Hindustan Times, New Delhi |
Shiv Sunny
A suspected dowry death was reported in west Delhi on Saturday as a 24-year-old woman died from burns after she was allegedly doused with kerosene and set ablaze by her husband and his family the day before.
In her dying declaration, Parvinder Kaur told a magistrate that her husband and in-laws set her on fire when she visited their home in Vikaspuri on Friday morning to collect her son's clothes, almost a fortnight after she was thrown out of there.
She was writhing with 90% burns when her family, who lives in the same neighbourhood, reached her. Kaur was taken to Safdarjung Hospital, where she died on Saturday morning.
Deputy commissioner of police Vijay Kumar said evidence collected from the spot confirmed the woman's statement.
"We arrested the victim's husband, father-in-law and brother-in-law. Her mother-in-law is on the run. These people were at the spot when murder was committed," the officer said.
Police pressed murder charges against the arrested people and might add dowry into the case after recording statements of the woman's relatives.
Kaur married 27-year-old Gurcharan Singh in 2012. His family lives close by and runs a motor parts trade in Mayapuri. Her parents too are in the same business.
The woman's family alleged that trouble began soon after the wedding as Singh and his family began demanding money.
"Initially, we obliged and kept giving cash whenever they asked. But we were unable to fulfil their recent demand of Rs 10 lakh," brother Jasmeet Singh said.
"They were infuriated with our refusal and evicted my sister and her four-year-old son from the house," he alleged.
In her statement to the magistrate, Kaur said her husband and in-laws were ready with kerosene and a match box when she entered their house.
Her husband and his family told investigators that they never demanded dowry, but the fatal attack happened as he suspected her fidelity and the couple often quarreled over it, police sources said.
India has strict anti-dowry laws as harassment, assault and murder of women are rampant in a greedy patriarchal society steeped in the age-old tradition of a bride bringing property or money to her husband on their marriage. The dowry demand often continues for years.
Close Story