Delhi govt to fight air pollution with new monitoring stations
Oct 25, 2016 12:30 PM IST
By next Diwali, Delhi will have eight new air quality monitoring stations.
By next Diwali, Delhi will have eight new air quality monitoring stations. The air pollution data in the capital is currently taken from 13 monitoring stations – six run by Delhi Pollution Control Committee (DPCC) and seven by Central Pollution Control Board (CPCB).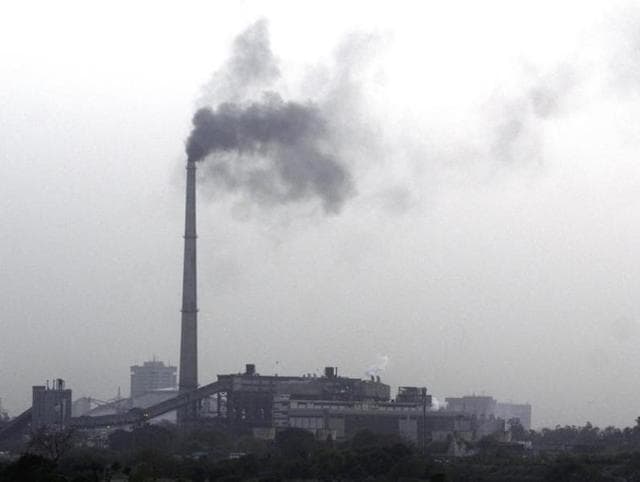 According to a Delhi government official, the process to have seven fixed and one mobile station in place by next year has started, even though the sites are yet to be finalised. "These will help us get a comprehensive picture of air pollution in Delhi, especially during winter, when the city's air quality worsens," the official told HT.
Read: Tuesday starts with poor air quality, wind may save the day
The city of about 20 million people, which ranks among the world's top cities with foul air on a WHO list, has been struggling to clean up its air that contains a toxic cocktail of dust, smoke and gases from vehicle and factory exhausts. The condition worsens every autumn and winter as the city, buffeted by farmers burning crop stalks in neighbouring states and atmospheric changes, records higher levels of air pollution.
A senior environment department official said once these eight more monitoring stations are in place, they will help in area-wise micro handling of air quality in the city.
"Air quality is not the same all over the city and monitoring fixed points won't help us get a thorough view. For example, Anand Vihar with heavy vehicular traffic is one of the most polluted corners of the city. Compare this to Jor Bagh in the heart of the city and the pollution levels are well under control. More monitoring stations will help us keep an eye on more spots in this vast city," the environment department official told Hindustan Times.
Read: China on track but Delhi still on a death wish every Diwali
The mobile air quality monitoring unit will be capable of real-time sampling, analysis and control of air pollution from sources and would be equipped with a number of innovative technologies that should enhance the Delhi Pollution Control Committee's air quality monitoring capabilities.
At present, the Delhi Pollution Control Committee has just six monitoring stations at Anand Vihar, Mandir Marg, Punjabi Bagh, RK Puram, IGI Airport and Civil Lines. Seven manual monitoring stations are being operated by CPCB at Pitampura, Janakpuri, Siri Fort, Nizamudin, Shahzada Bagh, Shahdara and Traffic Intersection (BSZ Marg) areas. Air pollutants like Sulphur Dioxide (SO2), Nitrogen Dioxide (NO2), PM2.5 and PM10 are being monitored regularly at all these locations.